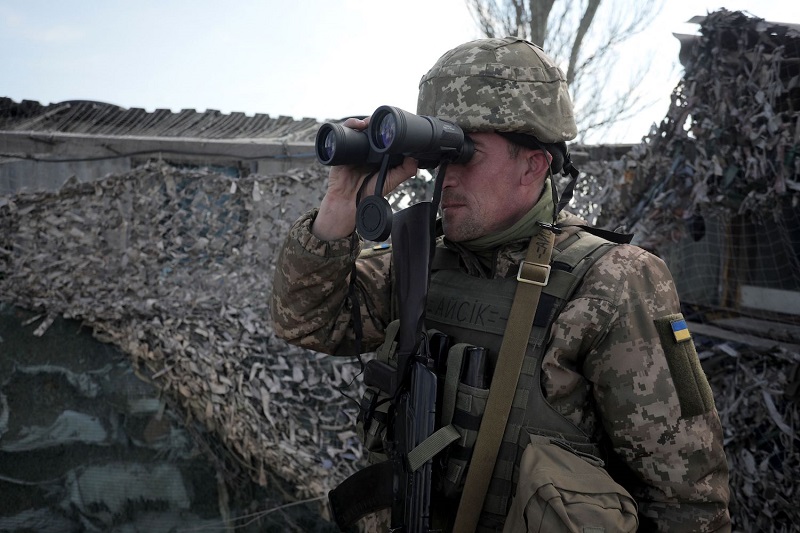 ukraine russia conflict
UK Goes Out Of Way To Dissuade Ukraine Russia War
Ukraine -Despite domestic rows gunning down the leadership of Boris Johnson, the UK Prime Minister is braving the onslaught to influence a standoff of Russia with Ukraine in a quick tour to Brussels.
The next 48hours are crucial, in a decision of Russia invading Ukraine. Intelligence information is indicating an imminent invasion by Wednesday. Meanwhile, Ukrainians have been trying to move out into neighbouring nations like Poland, Slovakia, Romania to name a few, though Poland has kept its side of the bargain.
Mr. Johnson warned last night that the crisis in Eastern Europe was at 'a critical juncture' and he and other allies will spend the coming hours and days attempting to pull Russia 'back from the brink'. Towards this, he had to cancel his trip to Japan as well.
The geopolitical ramifications of an attack on Ukraine will affect many countries in Europe, especially the ones around. Europe has already had a tough time battling the Brexit and now this isn't good news either.
Related Posts
As America is threatening with sanctions to Russia and military support to Ukraine, Britain has come forward to provide with economic support. The plan is that Defence Secretary Ben Wallace will attend a meeting with his NATO counterparts in Brussels this week to prepare the security alliance's response to any attack on Ukrainian sovereignty.
Intel has confirmed of a full-fledged invasion of Ukraine through missile and bomb attacks. When questioned, Putin has consistently refused any plans of invasion. Civilian training for a possible attack has already started in Ukraine.
Ukraine's president Volodymyr Zelensky demanded to see evidence of such a plan, telling the US: 'If you, or anyone else, has additional information regarding a 100 per cent Russian invasion starting on [February] 16, please forward that information to us.' He spoke at length yesterday with US President Joe Biden, who promised Washington would respond 'swiftly and decisively' to any further aggression from Moscow.