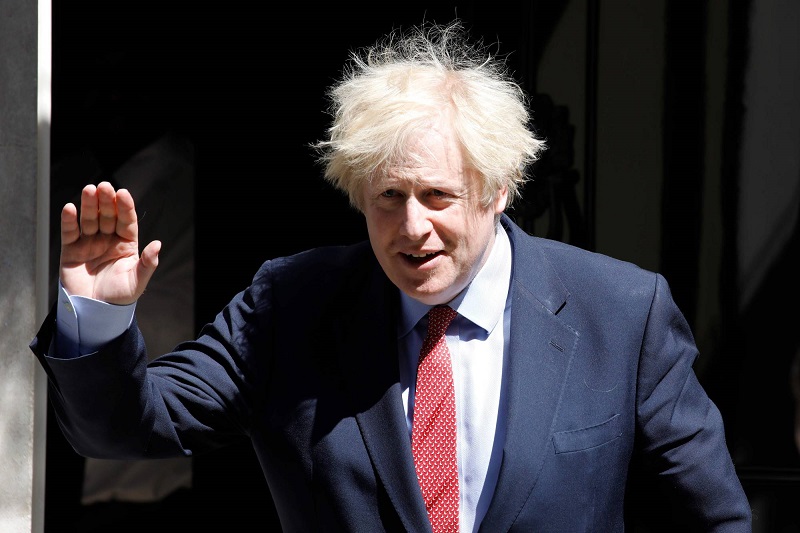 topshot britain health virus politics
Boris Johnson Apologises Again As The Investigation Into Downing Street Parties
British Prime Minister Boris Johnson apologized again to lawmakers in the U.K.'s House of Commons for social gatherings in Downing Street during the Covid-19 pandemic.
Johnson said, "I want to say sorry, and I'm sorry for the things we simply didn't get right." However, he again refused to resign from the post. Since 2020, he has been fighting to save his leadership from the scandal.
Johnson also apologized to MPs earlier for attending a drinks party in the Downing Street garden, during the first lockdown, on 20 May 2020. However, he faced harsh criticism from members of his own party. Reportedly, a former top adviser to Johnson told him not to attend the party, but Johnson denied it.
Reportedly, London police are investigating whether a dozen social gatherings by Boris Johnson's government broke Covid-19 rules or not.
Related Posts
Earlier, Senior civil servant Sue Gray found more than a dozen social gatherings in the garden of Johnson's No. 10 Downing Street residence and office. She presented a report which said that some of the social gatherings represented a serious failure. Gray said that 12 of the 16 parties she looked into are being investigated by London's Metropolitan Police.
The Covid-19 rules violation took place on 19 June 2020. A surprise party had allegedly been arranged for Johnson by his then-fiancee, Carrie Symonds. As many as 30 people attended the party. They sang Happy Birthday and were also served cake. The report also noted the "excessive consumption of alcohol" in Downing Street. Reportedly, 100 people had been invited to a "bring your own booze" party in 2020.
At that time, social gatherings of more than two people inside were banned by law. The Covid-19 pandemic was at its peak during that time. In 2020, under Covid-19 rules, for people who broke Covid restrictions, the police in England used to charge a fine of £100.