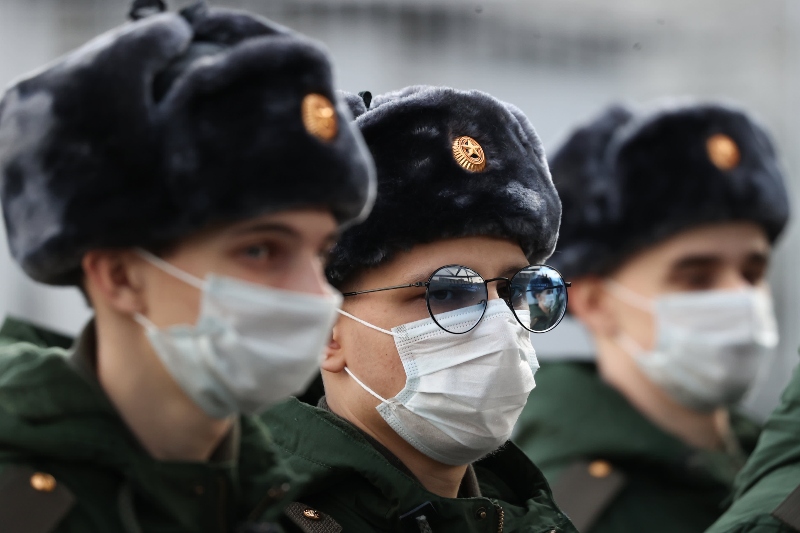 eu warns moscow
EU warns Moscow against invading Ukraine
Moscow
The European Union (EU) has warned Russia to gear up for additional sanctions if Moscow doesn't decide against invading neighbouring Ukraine.
On Wednesday, European Commission President Ursula von der Leyen said that beyond expanding and scaling up existing sanctions, the Union could adopt "unprecedented measures with grave consequences for Russia".
Refraining to elaborate on the form of new sanctions would take, she told the European Parliament that there were economic sanctions in place for Russia's energy, finance, and sectors. Leyen said Russia's actions after its illegal annexation of Ukraine's Crimea Peninsula in 2014 had been increasingly aggressive.
The Kremlin, however, denies its plans to attack. It rejects Western concerns and terms it a part of a smear campaign.
Meanwhile, Russia laid forth its demands for security guarantees to the US.
Related Posts
Western intelligence services are of the opinion that up to 100,000 Russian troops have been massed near Ukraine's borders. Meanwhile, Ukrainian authorities have said that Russia could be planning a military offensive early next year. However, US officials say it is unclear whether Putin has locked a decision.
Germany's new Chancellor Olaf Scholz has also backed von der Leyen's message, telling the lower house of the German Bundestag that "any violation of territorial integrity will come at a heavy price and we will speak with a unified voice on this with our European partners and transatlantic allies."
UK's Boris Johnson said if Russia proved to be "rash and mad" by invading Ukraine, it would face a tough passage of sanctions from the UK and its allies.
In 2015, Germany and France brought Ukraine and Russia to the negotiating table. They reached a peace agreement that helped end hostilities in eastern Ukraine, where the Ukrainian army has been dealing with Russia-backed separatists since 2014.