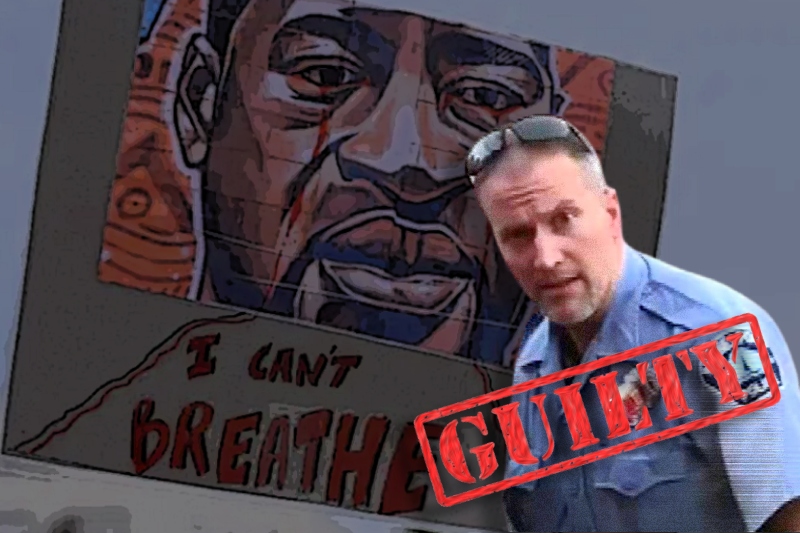 derek chauvin plead guilty (1)
Primary Officer In George Floyd Incident Pleads Guilty
Last updated on December 19th, 2021 at 11:41 am
United states of America
The verdict is out and justice has been served as the African American citizen's manhandled case was put forward in the Federal Court of Justice. The former Minneapolis police Officer Derek Chauvin has finally pled guilty to a federal charge of violating George Floyd's civil rights.
He admitted of manhandling and forcefully placing his knee on the neck of the civilian which led to him becoming unresponsive, as he pleaded and requested the police officer to let him breathe. The civilian was said to be asthmatic as well.
Streets across the world burnt with slogans #Blacklivesmatter till the federal courts took charge the police officers were relieved off their duties. Off Chauvin, the rest three are still to be convicted and their hearings are slated for 2022.
Related Posts
With Chauvin having to serve 85 percent of his sentence, he has been awarded 22.5 years behind bars. He admitted to have willfully deprived Floyd of his right to be free from unreasonable seizure, including unreasonable force by a police officer.
Unnecessary force has been seen as racial discrimination even though Floyd was handcuffed and not resisting. A second federal count in Floyd's death was dismissed, but Chauvin pleaded guilty to another count in an unrelated 2017 case too.
Federal court with depriving Floyd of his rights while acting under government authority.
Racial discrimination is rampant in the West. An independent investigative human rights agency has found out that the use of elbow, knee and force while being handcuffed continues ever after the incident of Floyd came into limelight in 2020.
The U.S. Department of Justice since then has warned law enforcement agencies across the country to get suspects off their stomachs "as soon as the suspect is handcuffed" due to the risk of positional asphyxia and sudden death. But the same does not happen in all cases. The situations are worst if the defendant is not an American white person.