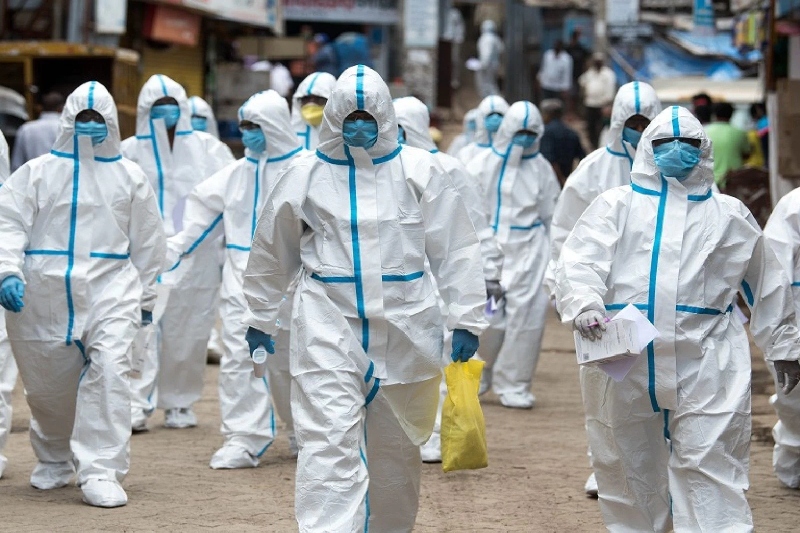 omicron spread
Gavin chief warns over 'Inequity 2.0' as Omicron variant spreads like wildfire
Geneva
As the world is witnessing Omicron variant spreading at an unprecedented rate across the world, leading rich countries have begun to withhold on the vaccine donations to middle and low income nations, noted head of vaccine alliance Dr. Seth Berkley.
He further noted that if the trend continues of new wave of hoarding vaccines and supplies, the world could be bracing for "Inequity 2.0". The vaccine alliance has been formed under initiative COVAX by World Health Organisation (WHO), that works to work towards vaccine equity in the face of Covid-19 pandemic. 
The United Nations backed COVAX program is managed by public – private partnership based in Geneva, Gavin. The alliance that was initially formed to sought vaccines for all the nations has been anchored around wealthier countries. This was left off its path as many countries, both wealthy and some poorer countries, began to strike individual deals with vaccine manufacturers to procure vaccines for them.
Two years since the coronavirus pandemic struck the world, the alliance has released a report highlighting the latest update on supply of Covid-19 vaccines. Dr. Seth Berkley noted that the alliance had to repeatedly downscale the vaccine supply, that was largely due to vaccine hoarding by some vaccine manufacturing nations and also due to export ban.
In an interview on Tuesday with The Associated Press, Dr. Berkley said, "With the omicron variant, what we've seen is panic in many countries that has led acceleration of boosters both to the numbers of people getting them, but also the timeline for getting them." 
As the countries and manufacturers continue to lock down millions of vaccines, the vaccine inequality continues to progress. Over 700 million vaccine doses have been delivered under the COVAX initiative, but a vast majority have gone to rich nations.
Related Posts
"We also are beginning to see donors not wanting to donate their doses as fast as they might have because of the uncertainty now of where we are," Berkley said. "Of course, our long-term concern is, if it turns out that new variant vaccines are required, that there may be an 'Inequity 2.0' where we see wealthy countries hoard those vaccines once again, like we saw at the beginning of the pandemic."
While the true nature of Omicron variant is still unclear, along with its impact on efficacy of the Covid-19 vaccines, the hoarding of existing vaccines can be a precursor to earlier mistakes done by nations – lack of equitable distribution of vaccines among nations that has in high probability led to emergence of the highly mutated Omicron variant. 
"Since high-income country governments hoarded vaccine and didn't allow … distribution … to be paced, now we're at this end-of-year dump, basically, and lo and behold, surprise, surprise, fragile health systems — some of them are having real difficultly accommodating it," said Kate Elder, senior vaccines policy adviser at Médecins Sans Frontières, or Doctors Without Borders.