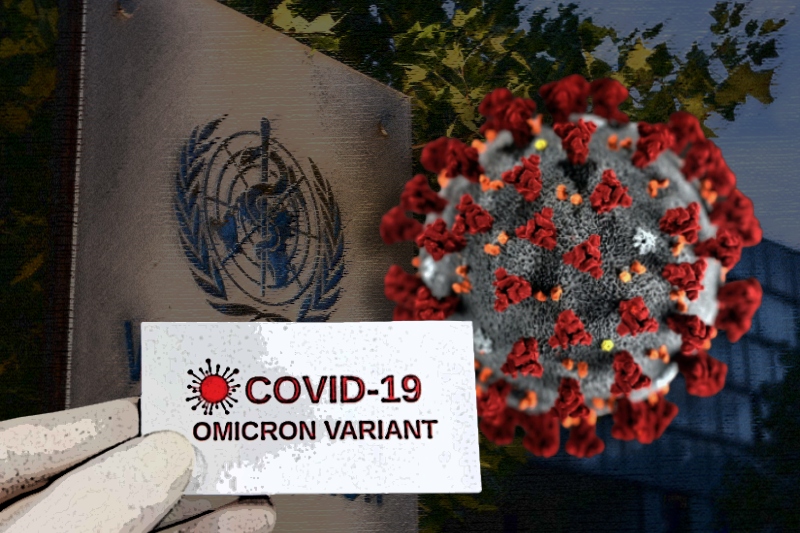 omicron variant
Brace For Impact As Omicron Spreads Faster Than Delta: WHO Warning
Geneva
Tedros Adhanom Ghebreyesus, Director of the World Health Organisation (WHO) on Tuesday confirmed that the new Covid 19 variant Omicron is spreading faster than any of its previous variants.
Cases of the new variant are reported from 77 countries including India so far. Director Tedros said that Omicron is spread in most of the countries of the world, even if not reported yet. He also said that Vaccines are not the only way to contain the spread of virus, steps should be taken by all countries to prevent the spread. Though WHO does not make clear the reason for such wide spread of the virus.
With the currently available data, the Omicron is expected to over take the Delta variant in spread at the community level, therefore more measures should be taken to stop the spread at larger level.
The WHO chief further said, "We're concerned that people are dismissing Omicron as mild. Surely, we have learned by now that we underestimate this virus at our peril. Even if Omicron does cause less severe disease, the sheer number of cases could once again overwhelm unprepared health systems". "It's not vaccines instead of masks. It's not vaccines, instead of distancing. It's not vaccines instead of ventilation or hand hygiene. Do it all. Do it consistently. Do it well," he added.
Related Posts
In his comment, Tedros also said that WHO is not against the booster shots but the inequity. "The emergence of Omicron has prompted some countries to roll out Covid-19 booster programmes for their entire adult populations, even while we lack evidence for the effectiveness of boosters against this variant," Tedros said.
Another important factor to be noted is that Omicron is expected to reduce the effectiveness of Covid-19 vaccine, but still less danger to human life as compared to the Delta variant spread earlier.
Currently due to lack of relevant data or the peer reviewed evidence, the effectiveness of the vaccine to the Omicron variant is not clear. As per the report from Preliminary tests and significantly altered antigenic profile of the Omicron spike protein suggests a reduction in vaccine efficacy against infection and transmission associated with Omicron.