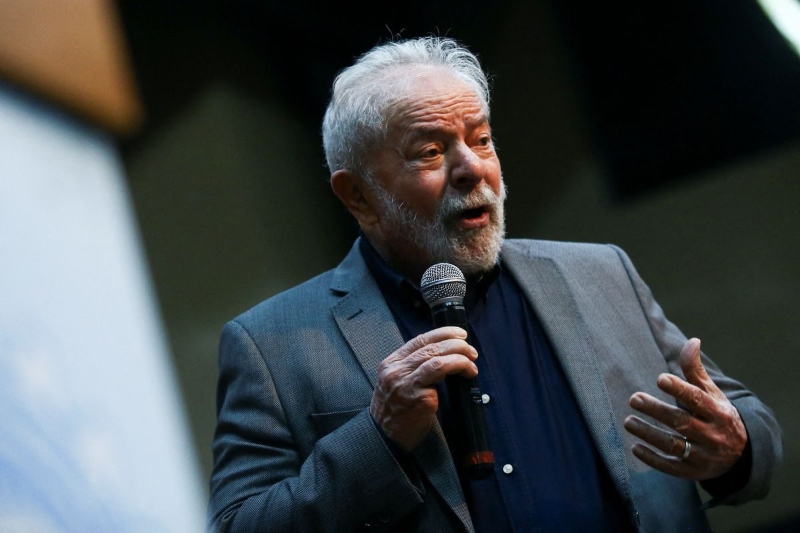 luiz inácio lula da silva
Lula maintains dominant lead over Bolsonaro in Brazilian election, poll shows
Brazil
According to a poll released on Tuesday, Luiz Inácio Lula da Silva has a lead in the polls going into Brazil's next year's presidential election.
His opposing right-wing candidate, current president Jair Bolsonaro, is nearly 30 percentage points down.
The leftist leader remained Brazil's president from 2002 to 2010. Cleared of corruption charges by the Supreme Court in April, Lula has gathered support from the European left.
He embarked upon a triumphant European tour, successfully echoing his message that he was worthy of heading the state in November next year. It merits mentioning that his strategy to oust President Jair Bolsonaro is based on the charismatic appeal of his personality and his skill to negotiate with Brazilian politics' kingmakers.
If the election was held today, 48% of the masses said they would vote for Lula. In comparison, 21% would choose Bolsonaro, as per a survey by pollster Inteligencia em Pesquisa e Consultoria (IPEC).
Related Posts
Meanwhile, ex-judge Sergio Moro is also consolidating his position as another option to the right-left polarisation expected to grip Brazil's presidential race next year.
The man, famous for jailing Brazil's business and political elite during the Carwash graft probe, saw a substantial rise in his poll numbers in the first significant voting survey after he joined a political party and threw his hat into the ring.
In a second situation in which minor candidates were not given as options, Lula received about 49% of the hypothetical vote against 22% for Bolsonaro. Moro, on the other hand, came in third with 8%.
The poll is in line with an IPEC poll laid forth in June. It shows Jair Bolsonaro struggling to cut friction with voters after his popularity declined earlier this year due to his handling of the Covid-19 pandemic, which has seen the death of over 600,000 Brazilians.