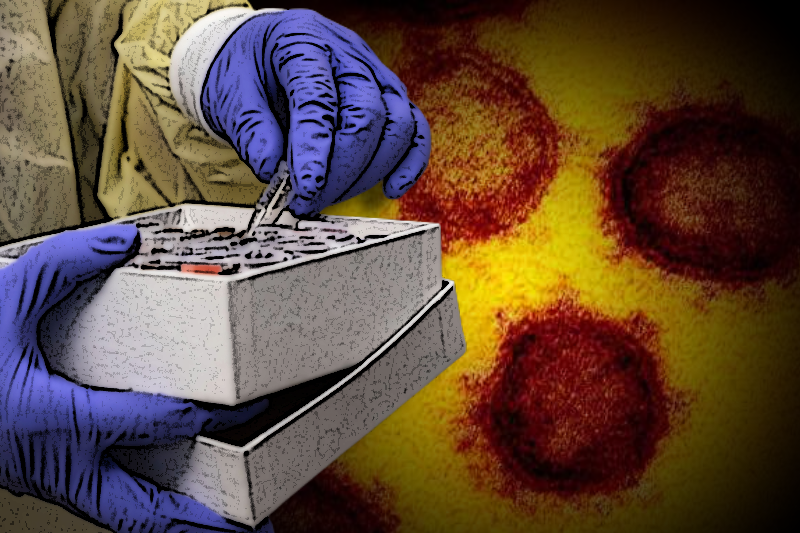 multiple mutated variant of coronavirus detected in south africa who to assess concern status of the strain
Multiple mutated variant of Coronavirus detected in South Africa, WHO to assess "concern status" of the strain
South Africa -A new multiple mutated variant of the SARS CoV-2 virus has been detected in South Africa that is being feared as the worst variant of coronavirus detected yet. On Friday, the World Health Organisation (WHO) is meeting to assess the new variant – to determine the designation of variant B.1.1.529 as of "concern" or "interest". The reason of increased attention around the new variant that was detected on Tuesday is due to the extremely high mutation number.
Acting proactively and learning from prior experience, many leading world economies have initiated issuing new guidelines, precautions along with travel restrictions. The uncertainty is showing the impact on markets as well as they display initial plunge. New Zealand has issued instructions to closely monitor advice globally around the new variant. Grant Robertson, deputy prime minister of New Zealand stressed that the new variant is "a real wake-up call for all of us, that this pandemic is still going". India too has put its health officials on high alert with instructions to carry rigorous testing and screening of travelers arriving from South Africa, Hong Kong, and Botswana. At present, the new variant cases have been found in Hong Kong and Botswana for travelers from South Africa.
England has announced a temporary ban on flights from South Africa, Namibia, Botswana, Zimbabwe, Lesotho, and Eswatini from midnight on Friday. Additionally, returning travelers from these destinations would be required to quarantine. Israel too has banned its citizens from traveling to these African countries.
Related Posts
Dr. Maria Van Kerkhove, WHO technical lead on Covid-19, said in a press briefing on Thursday, "We don't know very much about this [variant] yet. What we do know is that this variant has a large number of mutations. And the concern is that when you have so many mutations, it can have an impact on how the virus behaves."
What do the high mutation number signify?
A virus with a high mutation number essentially means it is more transmissible. Tulio de Oliveira of the Network for Genomic Surveillance in South Africa, who tracked Delta variant spread in the country, has called the new variant a "constellation" of new mutations. "The very high number of mutations is a concern for predicted immune evasion and transmissibility," said de Oliveira. He added, "We can see that the variant is potentially spreading very fast. We do expect to start seeing pressure in the healthcare system in the next few days and weeks."
Stressing in the same direction, Ravindra Gupta, professor at the University of Cambridge said, "This is clearly a variant that we must be very serious about" It has a high number of spike mutations that could affect transmissibility and immune response."