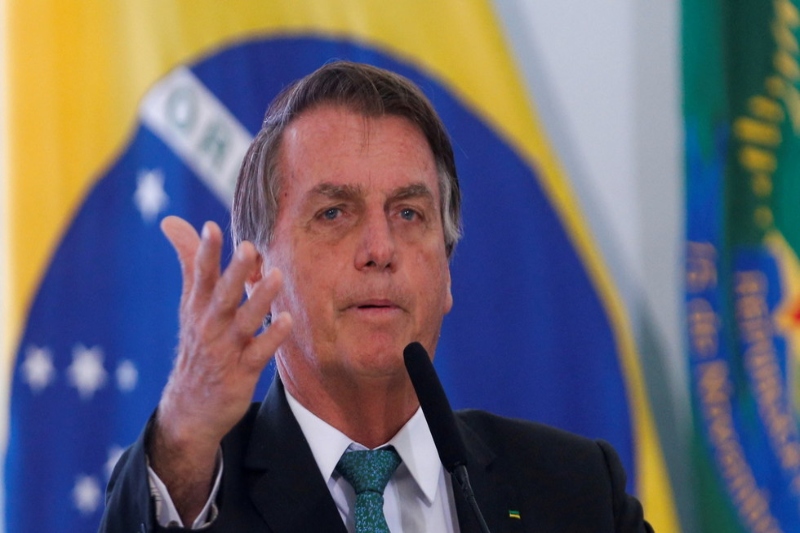 bolsonaro
Bolsonaro accused of spreading disinformation on Brazil's electoral process
Brazil
According to a police document, Brazilian president Jair Bolsonaro had a "direct" role in spreading disinformation about Brazil's electoral system during various live streams on social media.
He also has cast doubt on the integrity of the elections next year, implying he would not accept the results if the electronic voting system is not changed to one having printed receipts that can be recounted.
In the document, Denisse Ribeiro, the Federal police commissioner, wrote that Jair Bolsonaro's streams had a "clear purpose" of misleading Brazilians over the integrity of their country's electoral process.
Bolsonaro's claims have constantly been rebuffed by relevant judicial experts and critics, accusing the far-right leader of adhering to "blatant" lies. The far-right leader has been seeking to sow doubts ahead of the following year's vote to dispute the results.
Related Posts
Bolsonaro trails his leftist rival Luiz Lula da Silva in opinion polls. Lula led Brazil from 2003 to 2010 and has 48pc of the vote compared with 22pc for Bolsonaro, as per a poll by leading firm Datafolha.
It merits mentioning that Brazil's president's office has not commented on the claims of Ribeiro. Her report was sent to the Supreme Court, which is currently hearing a case linked to fake news.
The police investigation was prompted by a broadcast by Bolsonaro in August, in which the president raised several questions about the integrity of the electronic voting system in use in Brazil since 1996.
On the other hand, the Brazilian president has asked for the details of health officials who approved Covid vaccines for minors, saying he planned to publicize their identities despite previous death threats.
In a live weekly broadcast, Bolsonaro said he did not interfere in the Health department's internal affairs but had asked for the names of the officials so the masses "could come to their judgments".