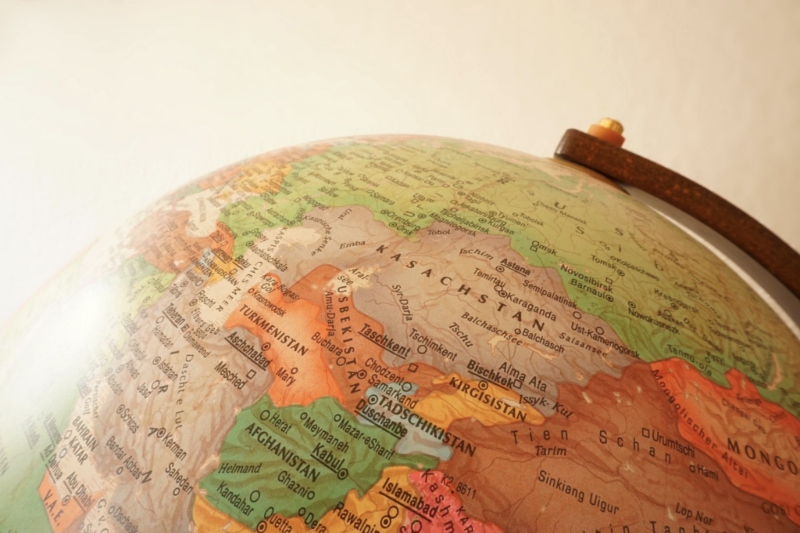 india and central asia
India's geopolitical move now consists of targeting Central Asian countries
India
After East Asia, India's geopolitical aim is shifting towards Central Asian countries as the country plans to expand its influence and culture in the continent. Since the arrival of this government, the Prime Minister has been focusing on luring countries like Japan, South Korea but now it is shifting focus to other nations.
The latest ones that the country is going to be targeting are Kazakhstan, Kyrgyzstan, Tajikistan, Turkmenistan and Uzbekistan. PM Modi met with foriegn ministers of the five central Asian countries in New Delhi on Monday. This is in line with the efforts of India to compete with the growing influence of Russia, China, and Pakistan.
The meeting was hosted by the External Affairs Minister of India on 18-19 December. The setup was aimed at improving the trade factors between India and these countries and also work on connectivity, development partnerships and regional developments, including the situation in Afghanistan.
The details about the meeting were updated on the website of the Prime Minister of India where they detailed out equal participation of all the countries and emphasised the readiness of their countries' leadership to strengthen their diplomatic ties with the nation.
Related Posts
Apart from that, the prime minister also stressed on the growing importance of India as it continues to stand with the relations of the Central Asian countries which is also a part of India's effort for its initiative called 'Extended Neighbourhood'. It was also a moment of acknowledgement of the independence of these nations as this is the 30th anniversary.
All these nations were part of the Soviet Union but the disintegration of the USSR in 1991 led the nations to have independent governments.