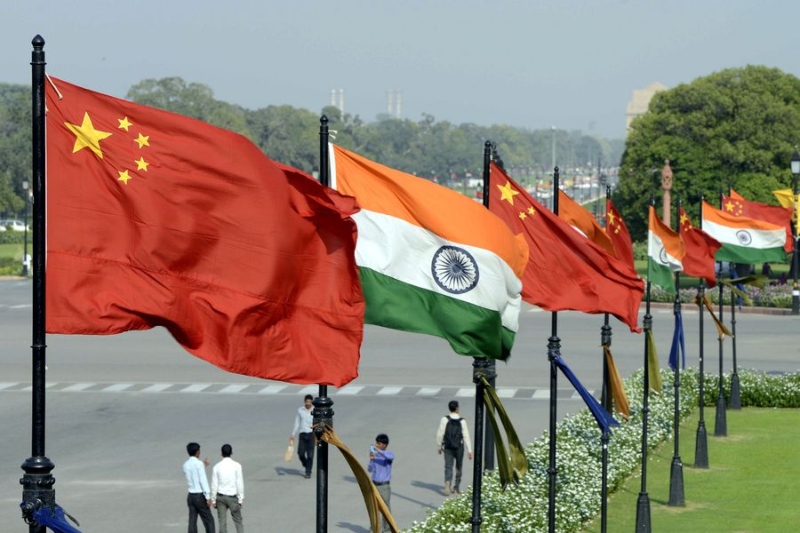 china and india
China Doesn't Like Tibet's Growing Closeness To India
Last updated on January 5th, 2022 at 06:49 am
China
The Chinese embassy in India has raised concern on a group of Parliamentarians from India attending a dinner hosted by the Tibetan Parliament in exile, after a week of this event. The dinner was attended by Union minister Rajeev Chandrasekhar and a group of parliamentarians. The Chinese embassy also suggested to restrict support to the "Tibetan independence forces."
The dinner was hosted on December 22nd at a hotel in Delhi. Among the attendees were Union Minister for Entrepreneurship, Skill Development, Electronics &Technology, Rajeev Chandrasekhar, Congress MPs Jairam Ramesh and Manish Tewari, Sujeet Kumar and BJP's Maneka Gandhi and K.C. Ramamurthy. Also, among the attendees was the Speaker of Tibetan Parliament-in-exile, Khenpo Sonam Tenphel.
The six ministers attended the dinner under the All-Party Indian Parliamentary Forum for Tibet. The letter written to the Members of Parliament and sent on Thursday by Political Counsellor at China's Embassy is being considered as an undiplomatic move. This is the first of its kind act, where a foreign diplomat has written to the MPs in India.
In a sharp reaction to the letter by the Chinese Diplomat, BJD's Sujeet Kumar said: "Who is the Political Counsellor at the Chinese Embassy to write to a Member of Parliament of India, the largest democracy? How dare you send letters to Indian MPs? If anything, you can raise your protest through official channels. I think the MEA (Ministry of External Affairs) should take a stand."
Related Posts
About four years ago, the government of India has asked all the "senior leaders" and "government functionaries" to refrain attending the events organised by Tibetans in India, citing bilateral ties.
The Political Counsellor Zhou Yongsheng mentions in his letter about the dinner event organised by the "All-Party Indian Parliamentary Forum for Tibet" and their interaction with the members of Tibetan Parliament in Exile. He said "I would like to express our concern on that." In his letter the Counsellor wrote "As is known to all, the so-called "Tibetan Government in-exile" is an out-and-out separatist political group and an illegal organization completely in violation of China's Constitution and laws. It is not recognized by any country in the world. Tibet has been an inseparable part of China since ancient times, and Tibet related affairs are purely China's internal affairs that allow no foreign interference."
His letter he also mentioned that the Indian government has recognised that the Tibet Autonomous Region is part of the territory of the People's Republic of China and reiterated that it does not allow Tibetans to carry out anti-China political activities.