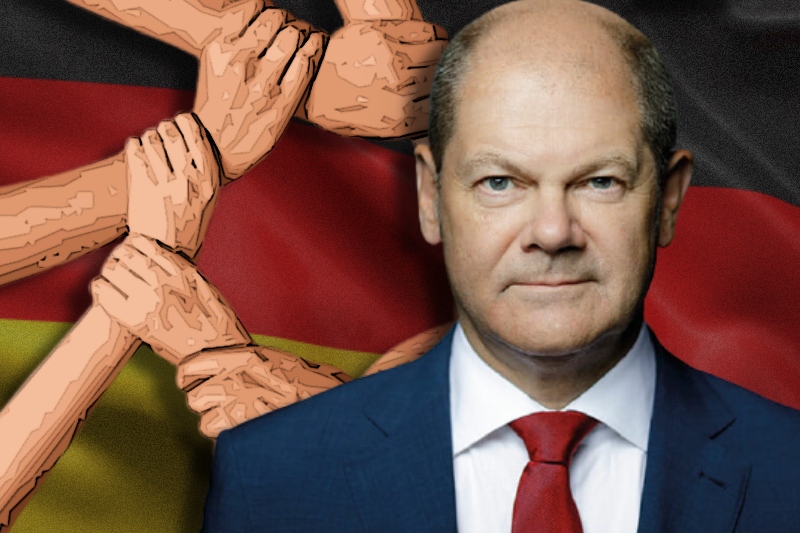 germany chancellor olaf scholz
Germany: Chancellor Olaf Scholz urges unity in his first New Year's address to the nation
Germany
German Chancellor Olaf Scholz will use his New Year speech to urge people to get vaccinated quickly against Covid-19 to beat the pandemic. Scholz will talk about the importance of vaccination and booster shots in his first New Year address to the nation.
He will talk about the benefits of vaccination to curb the spread of Covid-19. The speech will get released on Friday evening but published in writing ahead of time. Scholz noted many growing challenges of Germany. He will conclude his speech by saying, "My greatest wish for 2022 is that we remain united."
Challenges faced by Germany
This year, Germany suffered because of the deadly flood. Record rainfall triggered deadly floods in Western Europe in July. Many people were killed in Germany due to floods. On this, Scholz will say that Germans can fight against the challenges by working together even in the darkest of times. He will also talk about the opportunities for sweeping economic reforms. He will say, "Some people say that our society is 'divided'. However, our country is united. "
Germany and the rest of the world are preparing to enter a new year amid a record surge in COVID-19 cases and Omicron cases. The omicron variant is rapidly spreading throughout the country. The country introduced new curbs ahead of New Year's celebrations to tackle the spread of the omicron variant.
Olaf Scholz will also ask for an additional 30 million vaccines across Germany until the end of January to tackle the spread of the Omicron variant. He will also thank people who helped in fighting the pandemic, such as doctors, nurses and the military.
Since the start of the pandemic, Germany has faced a lot of problems. Pandemic management is crucial for the country. Scholz will also talk about the need for the transformation of the economy toward climate neutrality.