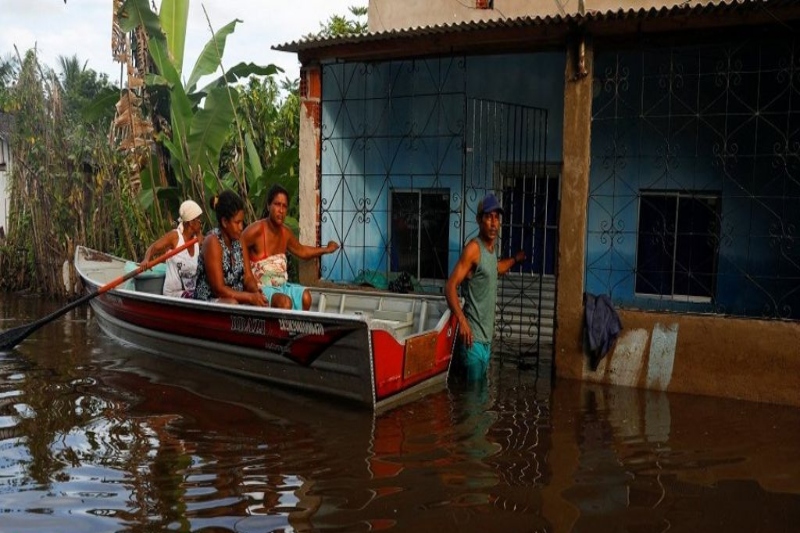 bahia floods
Bahia floods: Bolsonaro under fire for rejecting Argentine aid
Brazil
On Thursday, Brazilian President Jair Bolsonaro backed his decision to reject aid offered by Argentina to combat the detrimental impacts of devastating floods in the state of Bahia.
He argued that sending ten men would not help much and could "hinder" the repair work. 
"I thank President Alberto Fernández for the offer. But honestly, sending ten people will not help us much. They would even hinder the tasks already being carried out by Brazilian institutions such as the Firefighters and Armed Forces," Bolsonaro said on Thursday.
"It would be difficult for us because that group would have to be treated with great care, special transport and accommodation. We already have people in Brazil specially trained for that kind of mission," said the Brazilian President.
He said the aid offer was "very expensive for Brazil," adding that Brazilian authorities had already accepted Japanese donations.
Related Posts
On Monday, Argentina's ambassador in Brazil, Daniel Scioli, offered his government's help to combat the dramatic effects of the floods in Brazil.
Caused by heavy rains in recent days, the floods have left 25 people dead, displaced 90,000 and left a trail of destruction in the southern region of Bahia.
Bolsonaro said his country did not need assistance in dealing with deadly floods, drawing the ire of Bahia's governor. The governor said local authorities would welcome help from any side and that foreign countries should contact the state directly. Bahia Governor Rui Costa has termed it the "worst disaster" in the state's history, saying large parts of Bahia look as if they have been "bombarded."
Meanwhile, Bolsonaro has faced criticism for embarking on his beach holiday in the southern state of Santa Catarina, miles away from the affected zone.
Far-right Bolsonaro's Brazil has maintained chilly relations with Argentina since the election of President Alberto Fernandez in 2019. Bolsonaro calls Fernandez a "red bandit."