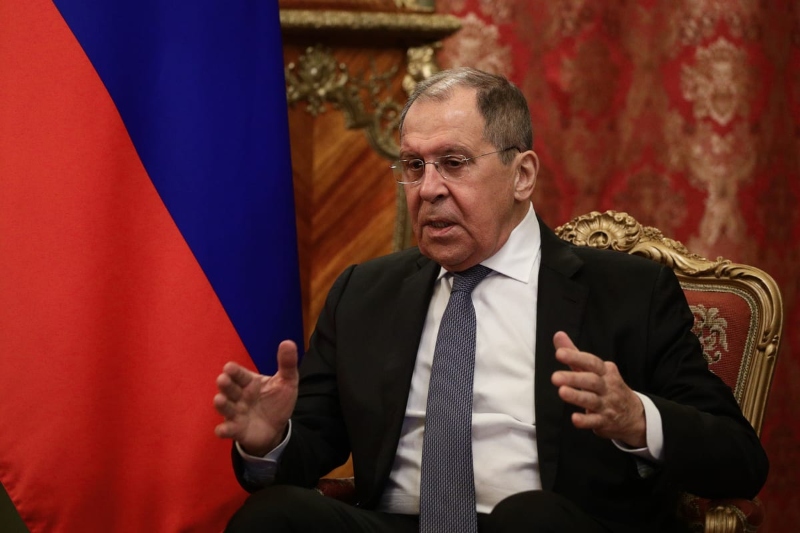 us to leave syria
US to leave Syria soon: Sergey Lavrov
Syria
On Wednesday, Russia's foreign minister claimed that the United States would leave Syria sooner or later.
Sergey Lavrov said the US presence in Syria poses more problems than advantages to the country and the region.
He said the Americans knew that they were not comfortable in Syria. 
"They are uneasy in the country. They'll leave sooner or later," said Lavrov.
"As long as the US stays in Syria, Russia will have an effective dialogue with all stakeholders to prevent unwanted incidents and facilitate the process of reconciliation between Syrians," the foreign minister added.
"The US' goals are quite clear. They did not conceal them much when they grabbed control of the eastern bank of the Euphrates, hydrocarbons, and agricultural land and began to aid Kurdish separatism there in every way; everyone knows that," he said. 
Lavrov recalled how the situation had changed following remarks by ex-President Donald Trump about a possible US withdrawal.
It merits mentioning that Russia and Turkey are meeting in Kazakhstan under the Astana Talks, hoping to continue their collaboration on issues of Syria.
Related Posts
Russia, Turkey, and Iran have coordinated closely on Syria since 2017. The coordination was part of a process that took place after Syrian rebels lost Aleppo, and Ankara decided that it needed to take control of the Syrian rebels to make them fight the US-backed Syrian Democratic Forces. Turkey has since sought to work with Russia to coordinate on Syria to remove the US from the war-torn country.
Noting Turkey's discomfort over the existence of terrorist organizations cooperating with the US in Syria, Lavrov said Syrian Kurdish groups needed to make clear decisions on talks with Damascus.
Lavrov underlined that his country was committed to guarding Syria's territorial integrity.
"We have clarified to our Turkish colleagues that we don't want to fuel any negative trends for them at all," the Russian minister asserted.