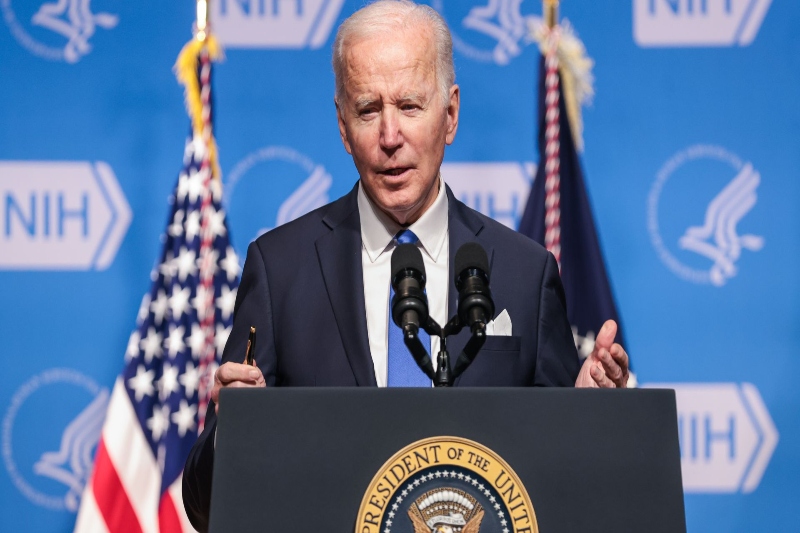 biden's vaccine mandate
Biden's Vaccine Mandate Vetoed By Senate
The United States of America
In a majority vote, the American senate has now approved a resolution that overturns the Biden administration's decision that required businesses with 100 or more workers to have their employees vaccinated against the coronavirus or submit to weekly testing. 
In a strange ruling against what looks like a sensible move by the US President, the senate voted a 52-48 vote that was sent to Democratic-led House of Representatives, where it faces strong headwinds, while Biden has threatened to veto it.
Of the voting cycle, two were Republicans. The initiative currently, underscores the intense political opposition facing administration efforts to combat Covid-19 at a time when health officials are trying to contain the highly contagious Omicron variant.
Related Posts
America has a mixed bag of individuals that are resisting the use of the Covid-19 vaccination. Companies with more than 100 (upto 500 or more) employees were concerned that they would need to fire most of their employees who didn't want to be vaccinated.
The veto vote has happened despite a White House statement that stated that employers would face no burden from the mandate because the vast majority of American adults are fully vaccinated and noted that the rule exempts small businesses. But the Republicans who spearheaded the veto vote have said that the mandate "got Main Street America scared," Republican Senator Mike Braun made this statement before the Senate vote.
In the words of Senate Majority Leader Chuck Schumer, the top Democrat, "We are in the middle of a public health crisis. Everyone sees the damage it causes. The way to solve this is to be driven by science."
The United States has the world's highest daily average of new coronavirus infections. The virus has infected 49.5 million Americans and killed more than 794,000, the highest death toll of any country, according to a prominent media house's Covid-19 Tracker.