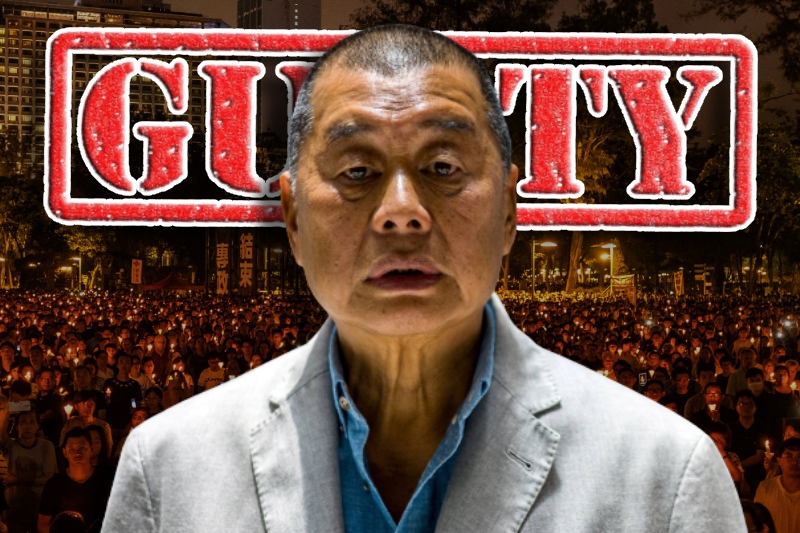 jimmy lai
Hong Kong: Jimmy Lai convicted over unauthorized Tiananmen Square vigil in 2020
Hong Kong
Media tycoon Jimmy Lai Chee-Ying and two others were convicted on Thursday over their role in assembly charges in last year's ­banned Tiananmen Square vigil.
The Hong Kong District Court on Thursday in its ruling convicted him of charges including inciting and taking part in an unauthorized assembly. Along with Jimmy Lai, former journalist Gwyneth Ho and prominent rights lawyer Chow Hang-tung were also convicted by the court.
According to CNBC, 24 activists along with them were charged over their roles in the unauthorized assembly in Victoria Park in Causeway Bay in June last year. On 4 June 2020, various people gathered to light candles and sing songs in Victoria Park despite police warnings.
Jimmy Lai, Gwyneth Ho, and Chow Hang-tung were the last to receive their verdict as they chose to contest their charges. In court proceedings, they said that they had lit candles during the Tiananmen Square vigil because of personal reasons. They further argued that they had not encouraged other people to join the unauthorized rally.
However, now all three of them are already in jail on separate convictions under the national security law. Many activists are also behind bars under the same law. The national security law was imposed on Hong Kong by Beijing.
Related Posts
Why did the candlelight vigil start?
The candlelight vigil in the park was earlier held every year on June 4. It was started to commemorate the peaceful pro-democracy protesters who campaigned for more democracy in the 1989 crackdown at Beijing's Tiananmen Square.
Last year, officials banned the protest because of the social distancing restrictions because of the Covid-19 virus. This protest was also banned this year because of the same reason.
However, the activists alleged that the protest was banned on behalf of Beijing. The activists claimed that Beijing's authorities have long sought to remove memories and official records of Tiananmen.