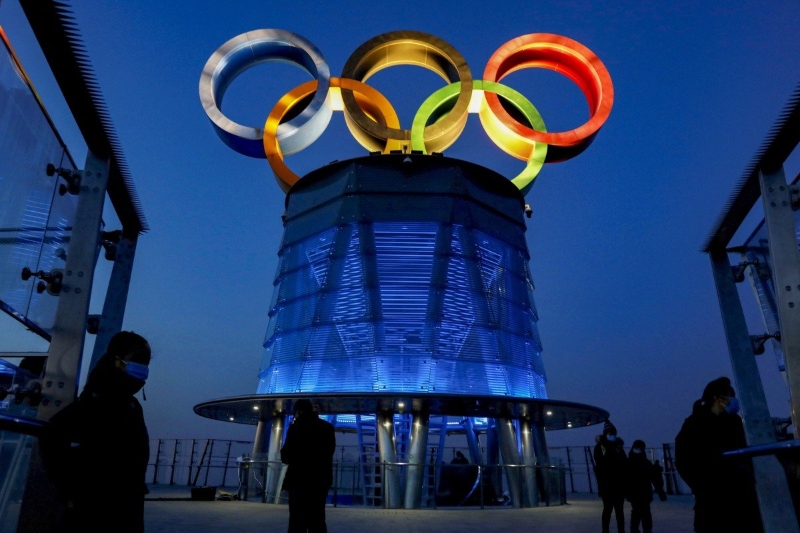 winter olympic boycott wagon
Australia Climbs The Winter Olympic Boycott Wagon With America, New Zealand and Canada
Australia
The February Winter Olympics is going to see a small turnout as most Western nations are following US example and boycotting the China venue. The 2022 Winter Olympics are going to see a low turnout, it seems.
The latest to follow suit is Australia after New Zealand and even Canada decided to show solidarity with the American decision towards a diplomatic boycott. Announcing the decision today, Scott Morrison said: "People have been very aware that we have been raising a number of issues that have not been received well in China and there's been a disagreement between us on those matters."
While Australian officials will not be visiting the Winter Olympics, athletes will compete, as is going to be the American case too.
In response, Beijing did shoot back at the US diplomatic boycott. The boycott comes after repeated human rights violations by Beijing on several occasions.
The former Chinese envoy to the UK Liu Xiaoming, said that this is utterly preposterous and defies the total spirit of the Olympics. He further said that the Olympics is "not a stage for political posturing and manipulation. These comments were given on twitter and mimic the emotions of other Chinese officials too. 
White House Press Secretary has said clearly that Washington will not be a part of the 'games fanfare.'
Also, the White House has made it official that it would not send any official or diplomatic representatives to the Winter Games and Paralympics in February, "given the PRC's [People's Republic of China's] ongoing genocide and crimes against humanity in Xinjiang and other human rights abuses."
Related Posts
Meanwhile, Canada is also marching in the same order as the Conservative Leader Erin O'Toole said in a media statement, "We proposed a diplomatic boycott – I think that's best thing we can do alongside our allies to show pressure." Russia isn't walking the same path as it took to the social media and criticised White House decision. It is not in favour of the U.S. "diplomatic boycott" of the Beijing Winter Olympics, saying that the Games should be "free of politics."
The boycott comes as a way to stop the repeated counts of human rights violations that China has been indulging in. This includes the mistreatment of Uighur Muslims or migrant workers and the likes too. Boycott calls have intensified in recent months, as dozens of world governments mull how to respond to Beijing's continued atrocities. This also includes its intervention on Hong Kong, and other human rights issues.
Demands have further escalated over the case of Chinese tennis star Peng Shuai, who was not seen for almost three weeks after posting to social media an accusation of sexual assault against Chinese former vice-premier. She was later shown on state media to be in Beijing, but there remain widespread concerns about her wellbeing and level of freedom.