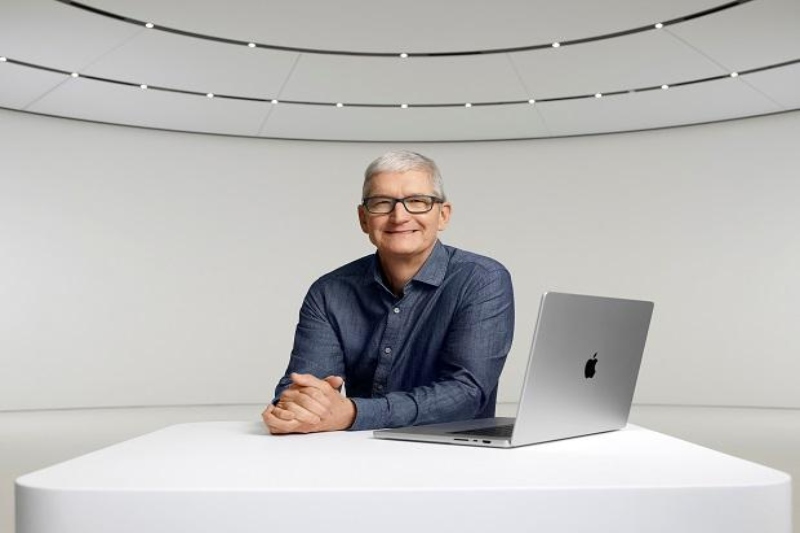 apple ceo tim cook
Apple CEO Tim Cook Signed $275-Billion Deal to Placate China
China
Apple CEO Tim Cook signed an agreement with China estimated to be worth about $275 billion. The agreement was written by Apple's government affairs team in China and stewarded by Tim Cook.
The agreement between Chinese officials and Tim Cook was secretly signed to placate threats that would have hobbled its devices and services in the country, The Information reported on Tuesday.
As per the report by Reuters, Tim Cook personally made a five-year agreement with the Chinese government during a series of in-person visits to the country in 2016.
He made the visits to China in 2016 to revoke a host of regulatory actions against the company, the Information report said, citing interviews and internal Apple documents. However, Apple did not respond to a Reuters request for comment. 
Information report
The Information report further revealed that Tim Cook lobbied Chinese officials because the officials believed that the company was not contributing enough to the local economy. Subsequently, the agreement was signed with a Chinese government agency, making concessions to Beijing and winning key legal exemptions. Reportedly, he set out to use a "memorandum of understanding" between Apple and the Chinese government agency, the National Development and Reform Commission, to agree to several concessions in return for exemptions. 
Related Posts
Apple's investment in China
In 2016,  the Apple CEO announced that the company would invest $1 billion in the Chinese ride-hailing start-up, Didi, in an attempt to mollify authorities. Later on, Tim Cook and Apple's government affairs head Lisa Jackson met Chinese senior government officials at Zhongnanhai, the central HQ of the Communist Party. Reportedly, some of Apple's investment in China would go toward building new retail stores, research, and development centres, and renewable energy projects.