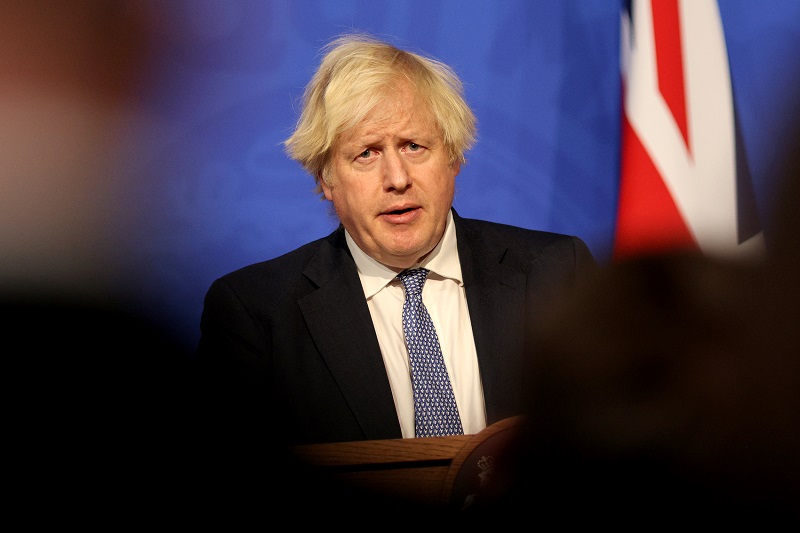 boris johnson leads coronavirus press conference
Partygate Scandal: UK PM resists calls to resign
UK prime minister Boris Johnson has admitted and apologized for attending a Downing Street drinks party amid the first lockdown.
The prime minister said he learned enough to know that there were things he did not get right.
Johnson spoke to the Commons under heightened pressure from MPs, including members of his government benches. The PM confirmed that he attended a drinks gathering at Number 10, admitting that he went into that garden after 6 pm on 20 May 2020. "I went to thank the groups of staff. I went back to my office about 25 minutes later".
The UK PM said he believed "implicitly that it was a work event". However, he told the Commons that he "took responsibility" for what had happened on that day.
The bombshell revelation had destabilized Johnson's premiership, prompting an enormous public backlash.
Johnson said he wanted to apologize for his actions and knew that people felt raged toward him and his government. The so-called "partygate" scandal risked Johnson's premiership, declining his popularity amongst the masses. He was accused of preaching one thing and practicing the other.
Related Posts
The premier added that, in hindsight, he should have acted responsibly and sent everyone back inside.
Leader of the opposition Labour Party, Keir Starmer, accused Boris Johnson of "months of deception and deceit" and led calls in asking the PM to "act decently and resign."
Starmer rubbished Johnson's defence, saying he did not realise that the party was "offensive to the British public."
Answering calls to resign, the premier said he did not think of premeditating the outcome of an investigation led by Sue Gray – a senior government official.
Details of the party first emerged when British broadcaster ITV caught a leaked email from Martin Reynolds, Boris Johnson's principal private secretary.