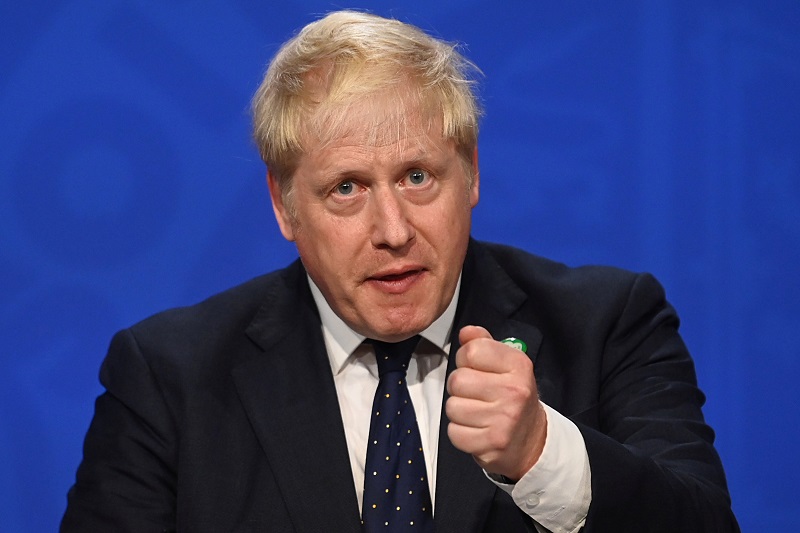 britain's prime minister johnson, chancellor of the exchequer sunak and health secretary javid give news conference in london
Tory MP accuses govt of 'blackmail' to back PM
Last updated on January 21st, 2022 at 06:06 am
A senior Conservative lawmaker alleged the British government attempted to "blackmail" lawmakers suspected of trying to force Prime Minister Boris Johnson out of power.
The Conservative chair of the Commons public administration, William Wragg, made a claim in an opening statement at the beginning of this morning's committee hearing. Wragg is one of the few who have publicly called to oust Johnson.
"In recent days, many members of parliament have faced intimidation from the government because of their desire for a no confidence vote against the prime minister," Wragg said.
However, it is not the government's function to break the ministerial code by threatening to take investments back from constituencies funded from the public purse," he added.
Related Posts
"The intimidation of a member of this house is a serious matter. The reports of which I'm aware seem to constitute blackmail. It would be my sincere advice to colleagues to report these matters to the Speaker and the commissioner of the Metropolitan Police. They're also welcome to speak to me any time."
Johnson won a significant majority in 2019. However, he now faces growing calls to step down courtesy of a series of scandals, including confessing that he had attended a drinks party at his office when Britain was under a strict lockdown.
Johnson, 57, has announced to fight on, saying he would steer his Conservative Party into the next election.
In response to Wragg's allegations, a Downing Street spokesman said: "We do not have any evidence that supports what are very grave allegations. If there is evidence to support these claims, we would examine it very carefully."
The threshold for a vote of confidence in Johnson has yet to be breached. Several Conservative lawmakers said they would abstain from calling for one until the probe into the lockdown-breaking party had been completed.