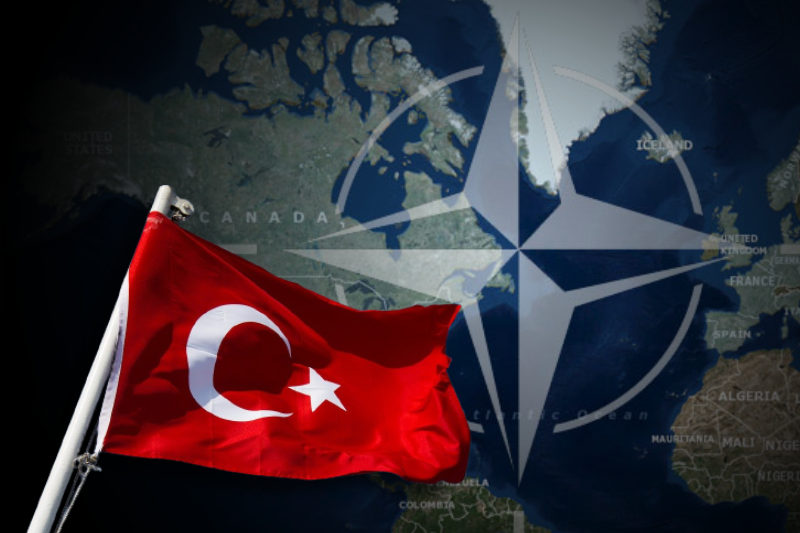 nato geopolitics is turkey an integral part of it
NATO geopolitics: Is Turkey an integral part of it?
Turkish –Turkey will be at the center of NATO geopolitics in the future. So is described by a senior Turkish official, underlining that Turkey's significant contribution towards global peace and stability will continue to make an impact through the NATO alliance. The comments came as Ankara celebrates its 70th anniversary at Brussels-based defense pact.
Speaking at a conference in Ankara on February 17 marking the 70th anniversary of Turkey joining NATO, the head of Communications Directorate, Fahrettin Altun said, "Turkey is a country at the center of the NATO's future geopolitics. Turkey is a part of NATO as it should symbolize the security and stability in the international arena, not because the bi-polar or multipolar world system obliges."
In February of 1952 Turkey had joined NATO (North Atlantic Treaty Organization). At present the alliance includes 27 European countries, 2 nations from North America, and 1 Eurasian country. Since then the country has been safeguarding NATO's southern flank while contributing in multiple missions in the Balkans, Afghanistan and other areas. Noting how Turkey has always kept NATO as its priority in foreign and security policies, even in the most difficult times, Altun said, "Turkey has never hesitated to take part in the missions in the different corners of the world. Turkey has been avoiding to criticize the NATO for over 70 years and found criticisms against NATO baseless. It sought to resolve the problems it has with member countries under the NATO roof."
Related Posts
Altun further stressed that though Turkey shares ties with non-NATO countries as well, the priority has always been NATO alliance.
Noting Ankara's role in the alliance, Altun said it is based on three main pillars. He elaborated, "Let's first openly express this: Turkey has always regarded the NATO as a strategic and valuable alliance. It has attached importance to NATO's contribution to peace and stability not only to the member states but also to entire global politics." He added that no crisis has driven Turkey away from NATO's principled structure. Commending the alliance Altun said NATO can always resolve 'in-house' problems through its institutional capacity and strategic reality. "Thirdly, NATO should constantly find ways to renew itself in line with changing international conditions. It's crystal clear that no institution can endure its existence if it fails to adapt with the new conditions," he concluded.
Turkey has been leading the line when it comes to fight against global terrorism, Altun noted elaborating Ankara's successful fight against terrorist organizations including YPG and ISIL in Syria. "Fight against terror and humanitarian security matters should find larger space within NATO's new security conceptualization. Terror, climate and pandemic should be part of the NATO's new mission," he added.