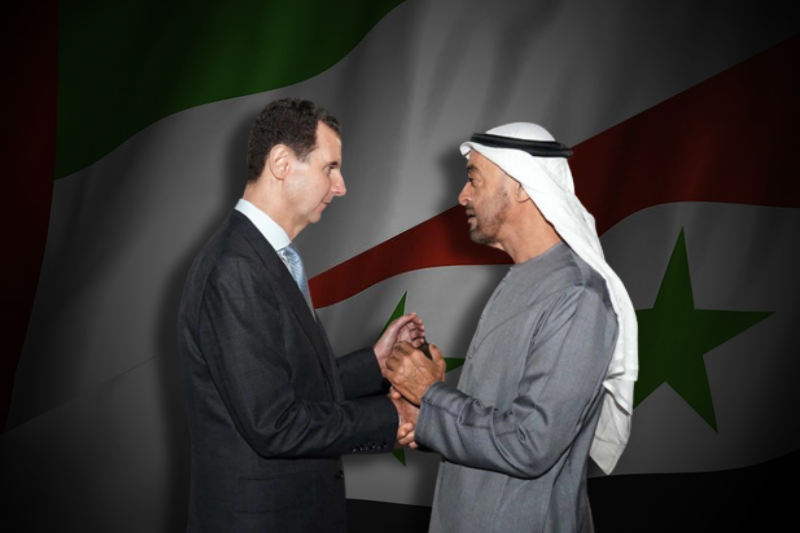 uae syria move towards bettering their ties with assads first official visit
UAE-Syria move towards bettering their ties with Assad's first official visit
The Syrian civil war was one of the worst phases of humanitarian collapse witnessed by any country in over two decades.
Arab nations have been trying to come together to deal with regional conflicts and it was important for a country like Syria, which was once the reason behind such a turbulent atmosphere in the region, to make an effort and collaborate with other Arab countries.
Hence in line with such efforts, Syrian president Bashar Assad visited the United Arab Emirates on Friday to increase the dialogue between the nations. This is a huge moment for the Arab countries as with his first visit to an Arab country since Syria's civil war erupted in 2011, Assad is trying to restore ties with its neighbors.
Related Posts
Assad met with the vice president and prime minister of the UAE, Sheikh Mohammed bin Rashid Al Maktoum, where the two leaders reportedly discussed bettering the bilateral ties between the two nations.
The UAE has established itself as a neutral perspective for other countries when it comes to the Arab region and that has been helpful for other Arab nations as it puts across an easier path for them to walk on.
The diplomacy that the UAE leaders have maintained over the years has helped in a lot of ways when it comes to peace and stability in the region and this time is no different.
Experts suggest that Assad's visit to the UAE has sent a very strong and clear signal to the rest of the world that Syria is ready to restore its ties with the other Arab nations. This is the first time Syria has been seen witnessing a comeback to the Arab league after it was expelled from the 22-member group due to the conflict that broke 11 years ago.