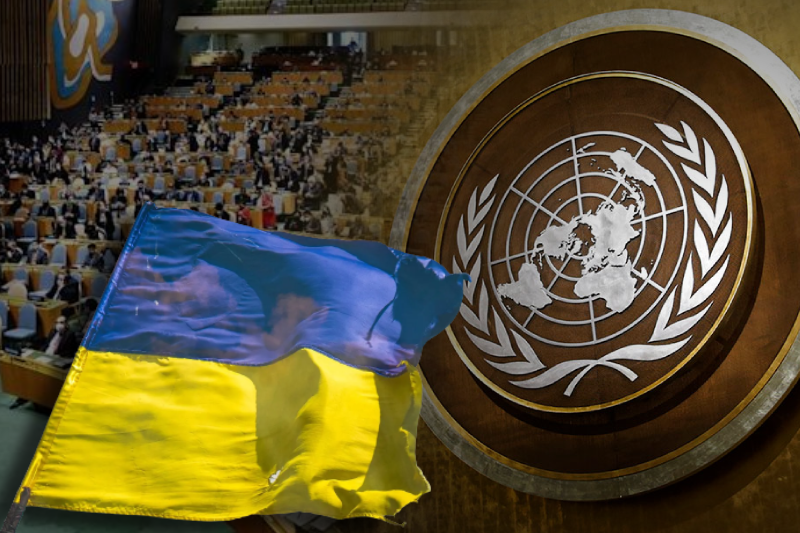 un general assembly passes resolution against russia with overwhelming world support of 141 nations
UN General Assembly Passes Resolution Against Russia With Overwhelming World Support of 141 Nations
Last updated on October 25th, 2022 at 07:07 am
Ukraine -In its power to influence positive change, the UN General Assembly continued its 11th Emergency Special Session where a vote was held on a draft resolution to condemn Russia over the invasion of Ukraine. The result is that Russia has been isolated from the rest of the world.
Only five countries were against the motion while some 35 actually chose to abstain from taking sides. However, the maximum support has come through the rest of the members that have vehemently shared the same spirit like some powerful Middle Eastern nations that, "We need to shift our mindset from conflict management to conflict resolution. Let this crisis be the wake-up call."
The unanimous decision of 141 nations voting was that Ukraine cannot be put under pressure over Russia's childish idea of overthrowing a democracy. Kremlin must withdraw its military from Ukraine immediately.
Related Posts
A resolution was finally passed in this rare emergency session called for after a similar resolution was shot down at the Security Council by a Russian veto. India is one of the nations to have abstained from voting in favor, though later it is known Ukraine did call my PM Narendra Modi seeking help to take a stand against the Russian invasion.
The resolution has been aptly called the "Uniting for Peace" resolution, which allows a deadlocked council to refer the situation in question to the General Assembly. After 1982, with Israel as the context, this is the second time in the history of the UN that such an emergency meeting has ever been called.
Though not legally binding, even then the powerful support sends off a message that Russia is on its own and the world does not condone its wrongdoing to Ukraine and its people. The resolution passed through voting has been backed by 141 of the GA's 193 members, with China and Iran also against the vote. Four countries joined Russia in voting against it — Syria, North Korea, Eritrea and Belarus. India continues to be a bystander taking no sides, so does Algeria, Angola, South Africa, South Sudan and some other smaller nations.