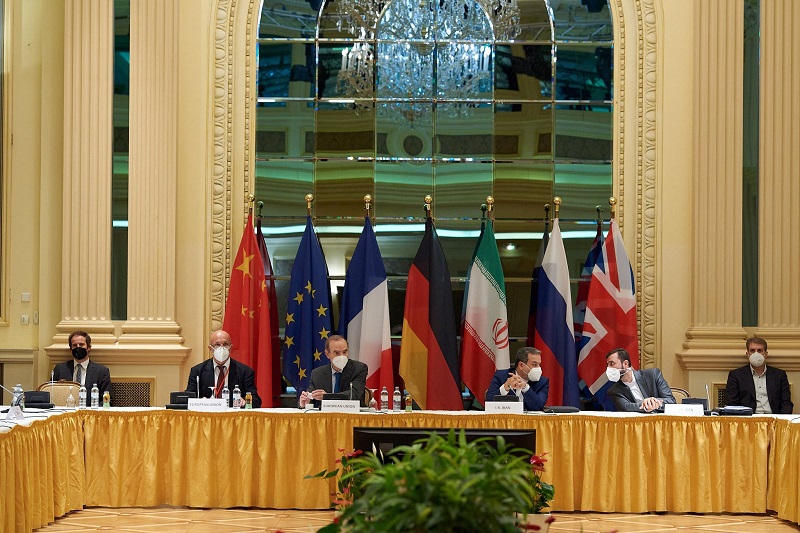 iran agrees to come on fairground of nuclear deal over fear of association with russia
Iran Agrees To Come On Fairground Of Nuclear Deal Over Fear Of Association With Russia
Iran -Russia's involvement in the Ukraine war and its growing isolation from the Western world, could be one reason that Iran has decided to move ahead with some part of the Nuclear Deal that has been stalled over negotiations over the last 11 months.
As Kremlin continues to be involved in the JCPOA negotiations, Foreign Minister Sergey Lavrov demanded guarantees from the US that sanctions on Moscow would not impede trade with Iran. This is a time when a lot of investments have retracted business from Russia, including natural gas majors.
Moving ahead, Iranian nuclear chief Mohammad Eslami seems to have made peace by initiating an agreement with the visiting head of the International Atomic Energy Agency(IAEA), Rafael Grossi, for the exchange of documents with the UN body by mid-June 2022. However, Iran still wants to go back to the storyboard and review the initial discussions over the terms and conditions of the JCPOA agreement.
Related Posts
Meanwhile, it has been made clear that Mr. Grossi will not drop the IAEA's inquiries into undeclared nuclear sites to enable a JCPOA deal, but said on Saturday the two sets of discussions were "closely interrelated" and that "one cannot ignore the other". A US State Department spokesperson said that the Russian sanctions are not related to the 2015 Iran nuclear deal, and should not have any impact on a potential revival of that agreement. However, with the growing animosity against Ukraine and the world's support to Kyiv, it is highly likely that Russia will find it difficult to do any kind of business with Iran. All luxury brands and even social media service providers like Netflix, American Express and even Tick Tock have decided to retract services in Russia.