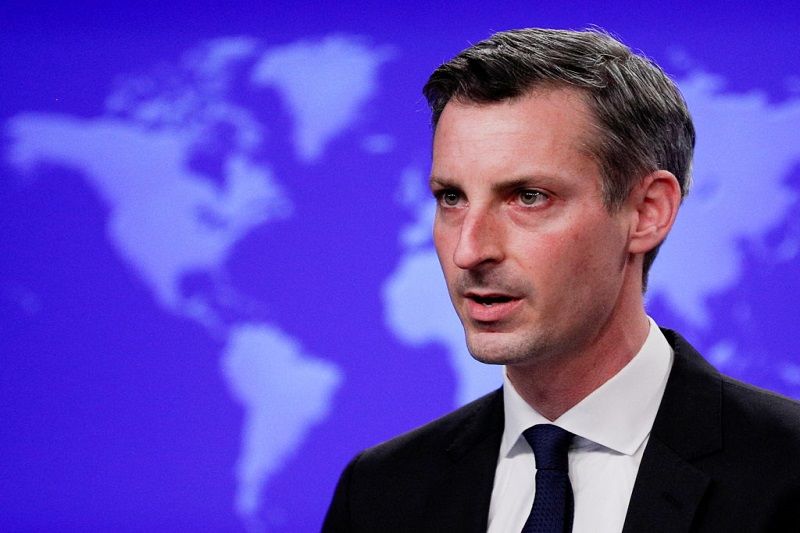 u.s. state department spokesman ned price holds news briefing at state department in washington
Iran Nuclear Deal On A Right Track; Iran Frees Captives
Iran -Washington said on Wednesday it was "close" to a deal with Iran on reviving a 2015 nuclear deal. The State Department spokesman Ned Price said that Washington is close to a possible deal.
Days after Russian demands seemed to jeopardise the nuclear talks in Vienna, this week saw multiple positive signals about the deal. Price thinks that the remaining issues can be bridged. Price said that the 11-month-old talks "are at a very delicate stage."
The negotiations about the nuclear deal began last April between Britain, China, France, Germany, Iran and Russia, with the United States (US) taking part indirectly. Russian Foreign Minister Sergei Lavrov indicated on Tuesday that Russia had received "written guarantees" from Washington on the 2015 deal.
On Wednesday, two British-Iranians, Nazanin Zaghari-Ratcliffe and Anoosheh Ashoori were released by Iran. This move was seen as another sign of a diplomatic thaw. This sign has led some to hope for the revival of the 2015 deal. The deal has been on the verge of collapse after the US unilateral exit in 2018.
Related Posts
The US has been indirectly negotiating with Iran in Vienna for months to revive the 2015 nuclear deal. However, in a statement on Monday, the United States senators pledged to do everything in their power to constrain Iran's ballistic missile programme.
The deal began to fall apart when former US President Donald Trump withdrew the US from the deal in 2018. Trump reimposed swinging economic sanctions on Iran.
Under the agreement, Iran said to limit its nuclear activity to civilian purposes, and in return, western countries agreed to drop their economic sanctions against Iran.
The European Union diplomacy has made significant efforts in recent months to get Iran and the US back to the negotiation table. Over the last few months, representatives from Iran, China, Russia, France, the UK (United Kingdom), and Germany under EU chairmanship have held several rounds of discussions on the nuclear deal.