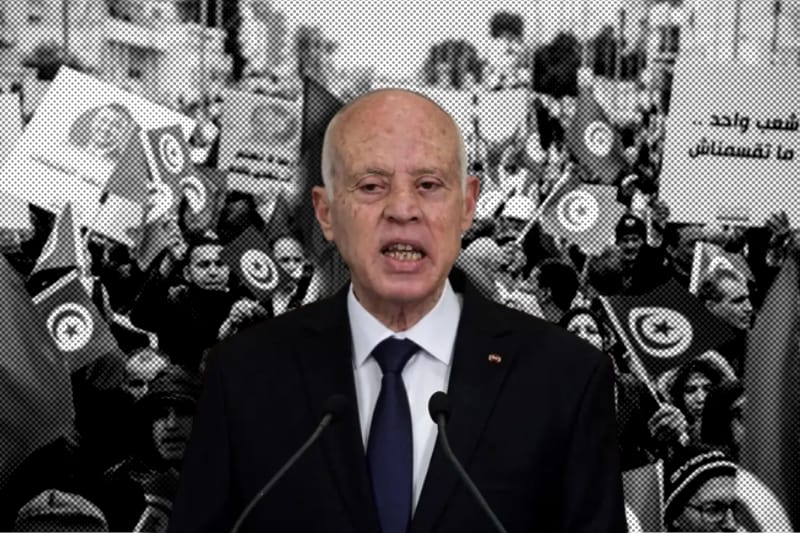 yet another blow to tunisias democracy president saied dissolves parliament
Yet another blow to Tunisia's democracy: President Saied dissolves Parliament
Tunisia -On Wednesday, Tunisia experienced yet another massive blow to its democracy as President Kais Saied dissolved the Parliament after a rather rogue session. The move by President Saied was announced in a televised session by him after the opposition Islamist party-led lawmakers conducted a virtual session to nullify moves by the leader who went 'rogue' last year through his actions that gave him sweeping powers to run the North African young democracy.
Last year, President Kais Saied of Tunisia had suspended all activities of the parliament which haven't convened since July of 2021. At the time when Saied had also dismissed the country's prime minister, he had defended the move as a necessity as the country was facing "imminent peril" due to economic crisis and widespread protests in response to chronic corruption. Since then, Saied has governed the North African country by decree, much to the criticism of experts.
Related Posts
The moves by the country's leader, often dubbed as the youngest democracy of North Africa, tarnished its reputation as a role model in the Arab world post Arab Spring. In 2011, the uprising led to toppled long time autocratic leader of Tunisia and triggered similar uprisings in the region.
A special virtual parliamentary session was conducted under Parliament speaker Rached Ghannouchi, leader of the Islamist party Ennahdha, seeking voting down of Saied's decisions. The session was participated by 116 out of 217 suspended lawmakers. The actions by President Saied are dubbed as unconstitutional and a coup by party critics.
Denouncing the said session of suspended parliament as "illegal and illegitimate", President Saied accused the participating lawmakers of 'plotting' against him and hence the Tunisian security. In these grave, delicate moments, duty and responsibility require us to protect the country from breaking apart," he said. Saied has warned against political violence and has threatened the session organizers with prosecution. He also announced of dissolving the Parliament.