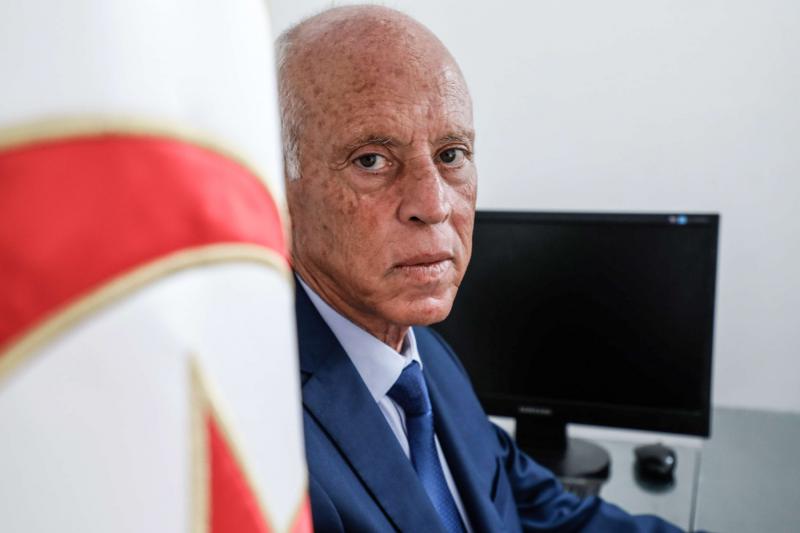 tunisia president saied sacks 57 judges over corruption terror support
Tunisia: President Saied sacks 57 judges over corruption, terror support
Tunisia's president Kais Saied on Wednesday sacked 57 judges on account of corruption and their support to "terrorists". President Saied made the announcement during a televised address, noting that he gave the sacked judges numerous warnings and opportunities to "purify" themselves.
Addressing a Cabinet meeting, Saied alleged that the judges had disrupted the investigation of terrorist cases and protected terror suspect. He also cited financial corruption for his decision to sack the judges.
Corrupt sacked
Shortly after the address, the official gazette issued a decree confirming the removal of the 57 judges. The development has come as part of the Tunisian president's efforts to remodel the political system of the country.
Former Supreme Judicial Council head Youssef Bouzaker is also among those dismissed by the president. Since the 2011 revolution in Tunisia, the council had been working as the main guarantor of judicial independence in the country.
Related Posts
Other prominent judge who faced the purge include Bachir Akremi who is said to have alleged links with the Ennahda Party. According to Saied's supporters, Akremi stopped several cases against the Ennahda Party.
Since the dismissal of the government and suspension of parliament last year, Tunisia has been facing deep political crisis.
Call for national dialogue
On the one-year anniversary of the dismissal of the government on July 25, 2022, Tunisia is scheduled to hold a referendum on a new constitution. According to Saied, the new constitution will be establish a "new republic" in Tunisia. Last month, he named professor Sadok Belaid as the head of an advisory committee instituted to draft the new constitution.
After years of political and economic deterioration, Saied's move was welcomed by public support with the hope to bring country out of the crisis.
Furthermore, he is planning to hold a new parliamentary elections in December 2022.
Last month, hundreds of Tunisians took to the streets across the country to display their support for President Saied and the key measures he took for the government. With banners in hand, the Saied's supporters called for the prosecution of "corrupt" politicians
He also proposed a "national dialogue" of four groups to resolve the long-running political crisis. The measure came in line with the repeated call made by European Union and G7 nations for consolidated discussions to bring the country together to resolve the concerning issues.