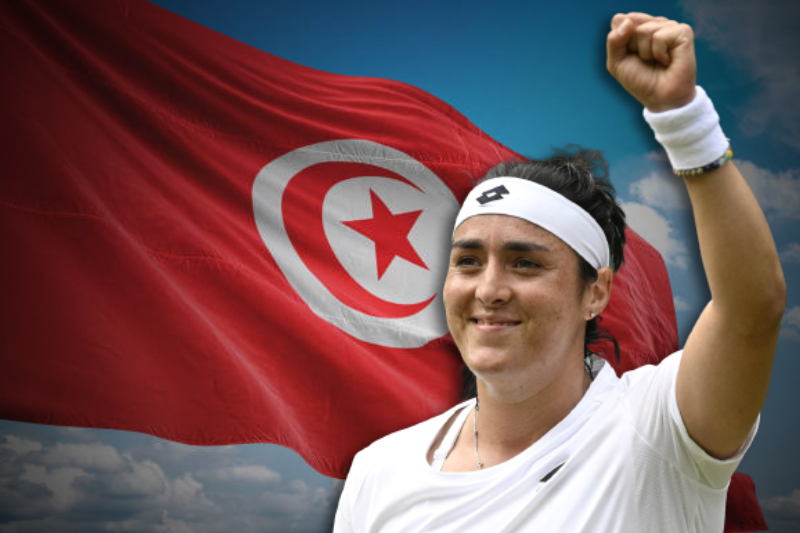 how ons jabeur is bringing tunisia to the global tennis arena
How Ons Jabeur is bringing Tunisia to the global tennis arena
27 year old Ons Jabeur of Tunisia is into finals of Wimbledon 2022, and is all set to make history. "Yalla!" The lion's roar of victory has become synonymous with Tunisian tennis star Ons Jabeur, who is now reached straight into the Wimbledon final on Thursday after defeating Tatjana Maria. This is history in making as Jabeur is the first woman from north Africa or Arab origin to reach a grand slam final. She has thus brought Tunisia to the global tennis arena.
On Saturday, the brand new world No 2 tennis player faces Elena Rybakina of Kazakhstan, as she plays for her first Wimbledon title – the match of a lifetime.
This moment has brought a new turn to Jabeur's country, Tunisia that is currently struggling amid political crisis. With no historical interest in tennis, this achievement by Jabeur has brought something hopeful for her country. She has been christened as "Minister of Happiness" by the media in her country amid the harsh reality it is facing.
Keep Reading
The remarkable win by Jabeur on Saturday have brought a wave of happiness and enthusiasm among the Tunisian youth. The number of young Tunisians playing at Tennis Club de Tunis, oldest tennis club of Tunis established in 1923, has risen sharply since Jabeur's rise. "Subscriptions to the school of tennis have exploded over the last two years, even through the lockdown and the pandemic," said Sammi Baccar, the club's sports director. "I have never known tennis be this popular in Tunisia."
"It's very important to see that she hasn't changed a little bit because of the fame," said Baccar, perched on a plastic chair. "She loves all the little kids. My kids, she always remembers their names and the details of their lives."
To the many young Tunisian girls who are watching Jabeur make history, her message is loud and clear. "She's very inspiring and one day I want to be just like her," says 12-year-old Fatma Hamdouni, smiling at the mention of Jabeur's name. "She can do anything she wants. She just needs to believe in herself."