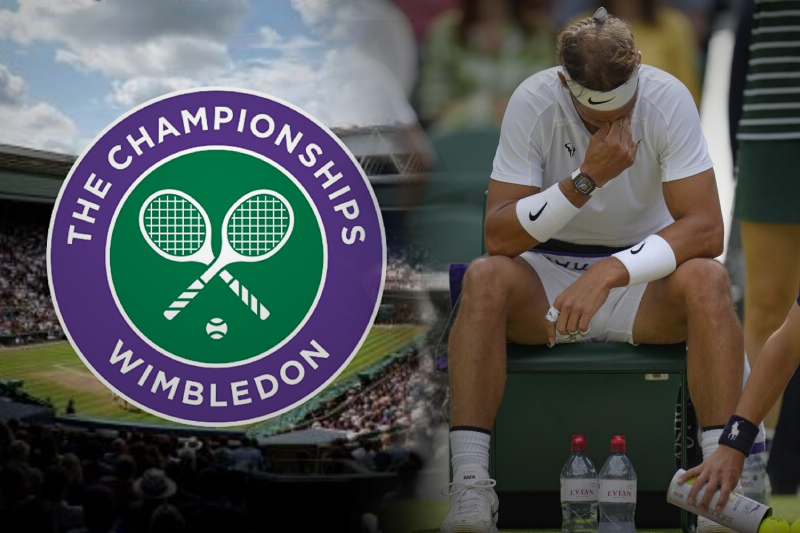 wimbledon 2022 injured nadal pulls out of semis sending kyrgios into finals
Wimbledon 2022: Injured Nadal pulls out of semis sending Kyrgios into finals
After winning two tennis tournaments this year, Rafael Nadal's hopes of smashing it to a calendar grand slam have been crushed after he had to withdraw from the Wimbledon semi-final against Australian Nick Kyrgios. Nadal had to pull out of the semi due to an abdominal strain he had suffered during his quarter-final win against Taylor Fritz.
For the first time in the career of ace tennis player, Nadal had won the first two grand slam tournaments of the year as he arrived in the semi-final with a winning streak of 19 matches at major tennis events.
Nadal's injury – abdominal tear
The abdominal tear that Nadal suffered is about 7 mm, according to reports from the Spanish newspaper Marca. "I can't serve. Is not only that I can't serve at the right speed, it's that I can't do the normal movement to serve," said Nadal.
Pulled out of semi-finals after much deliberation
Nadal returned for delayed training session on Thursday afternoon, after getting scans in morning. Nadal worked on his groundstrokes but only practiced his serve, attempting to adjust his motion to "suit the injury". He and his team later had a discussion on the court. Hours after Friday's order of play was released, Nadal conceded that he would not be playing given his injury.
"The communication is too late because even like that I was thinking during the whole day about the decision to make," he said. "But I think it doesn't make sense to go. Even if I tried a lot of times during my career to keep going under very tough circumstances, in that one I think it's obvious that if I keep going, the injury going to be worse and worse."
Kyrgios goes into Wimbledon Finals – his first grand slam final
Nick Kyrgios has reached a grand slam final – his first ever. He will face either Novak Djokovic or Cameron Norrie in the finals. Kyrgios is the first player to reach a Wimbledon final with a walkover and the first Australian man to play for a grand slam title since Lleyton Hewitt at the US Open 2005.