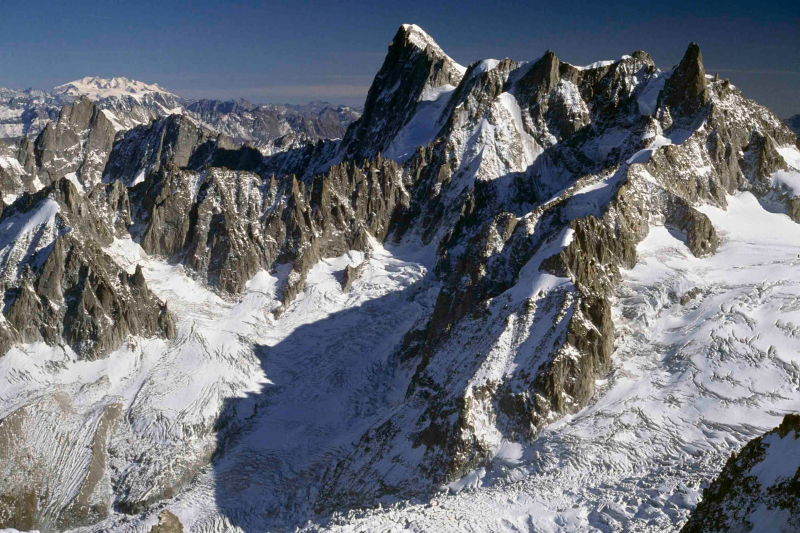 Glacier chunk kills at least 6 hikers in the Italian Alps
Glacier chunk kills at least 6 hikers in the Italian Alps
At least six people were killed, and eight were injured when a massive section of Alpine glacier came loose and tumbled down a mountainside in Italy on Sunday afternoon, authorities said.
About ten people are still missing. Gianpaolo Bottacin, a Civil Protection official, was cited as saying by Corriere Della Sera's online edition. Bottacin, on the other hand, told state television that he couldn't give an exact figure just yet.
The largest glacier in the Dolomite Alps, the Marmolada range, is located in northeastern Italy and is popular with skiers in the winter. In recent years, the glacier, on the other hand, has been melting fast.
The majority of the glacier's volume has already melted, according to scientists at Italy's state-run CNR research facility, which houses a polar sciences institute. Temperature spikes and water shortages are expected to occur due to climate change in the Mediterranean Basin, which includes southern Europe, the Middle East, and northern Africa.
Walter Milan, a spokesman for the national Alpine rescue corps who provided the fatality and injury toll, said that authorities were still trying to identify how many hikers were in the vicinity when the ice avalanche struck.
At the time of Milan's phone interview with the Associated Press, rescuers were checking license plates in the parking lot to see how many individuals were still missing.
Rescuer Luigi Felicetti, who was visibly weary, said, "We saw dead (people) and enormous chunks of ice, rock."
Milan said he couldn't immediately provide information on the deceased's nationalities or ages. Two of the eight survivors at the hospital are in critical condition, according to police.
Local media outlet Ildolomiti.it said that "the avalanche crashed down with a roar that could be heard from a great distance."
The National Alpine and Cave Rescue Corps had earlier tweeted that at least five helicopters and rescue dogs were active in search of the Marmolada peak's involved area.
Related Posts
Walter Cainelli, a rescue dog handler, said that the hunt for any additional victims or missing was temporarily paused as rescuers evaluated the potential that more of the glacier would break off.
Rescuers reported seeing more and more ice falling. At some point in the early evening, there was a slight drizzle. It was reported that 18 people who were higher up than where the ice struck would be evacuated by the Alpine rescue corps, located nearby in the Veneto region.
However, Milan emphasized that the abnormally high temperatures atop Marmolada's peak in recent days, which were above 10 C (50 F), were only one possible element in Sunday's catastrophe.
According to rescue services, the injured were sent to numerous hospitals in Trentino-Alto Adige and Veneto provinces.