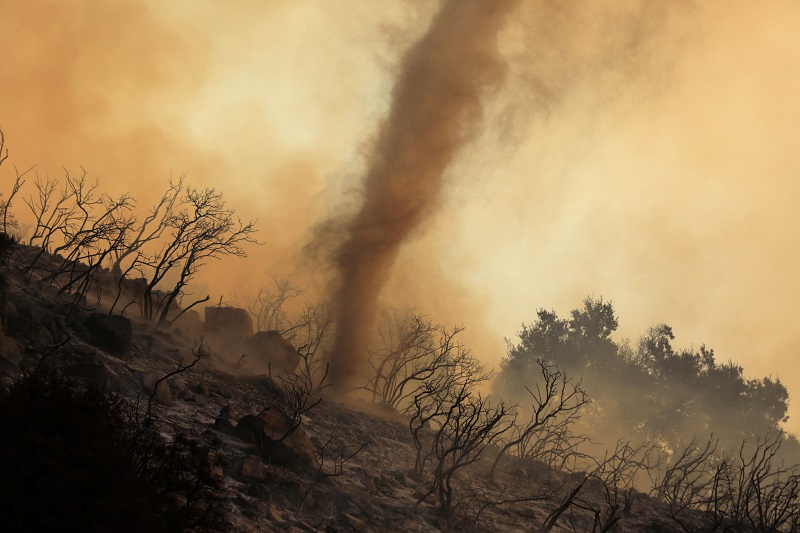 climate change threatens europe extreme conditions lie ahead
Climate change threatens Europe, extreme conditions lie ahead
Last updated on April 25th, 2022 at 05:13 am
Europe saw record extreme weather in 2021 – the hottest day, the warmest summer, deadly wildfires, and catastrophic flooding.
As per scientists at the Copernicus Climate Change Service, climate change will continue producing record-breaking years of extreme weather conditions if timely changes aren't ensured.
Last year, summer temperatures in Europe were one degree Celsius higher than the average of the last 20 years, and the rainfall that struck Germany and Belgium broke records, said the annual European State Climate report.
Globally, the last seven years were said to have been the warmest since records began in 1850. The year 2021 ranked sixth. Moreover, there were worrying findings with respect to greenhouse emissions – concentrations of carbon dioxide and methane continued to rise in the atmosphere.
Related Posts
The report also painted a dismal picture of climate change in the Arctic. Wildfires from eastern Siberia contributed to the fourth-highest amount of carbon emissions.
"The continued spike in greenhouse gases is the primary driver behind the global surge in temperatures," said Freja Vamborg, a scientist at Copernicus and the author of the report. "The messages are forever repeated and won't change in the near future unless something changes radically."
Furthermore, sea ice went to its 12th lowest since 1979, while the Greenland Sea witnessed its lowest coverage ever. Still, Arctic temperatures were said to be less extreme than in 2020 and were even colder than usual in a few areas at certain times of the year.
Methane jumped by 16.5 parts per billion – a second consecutive year of sharp increases. The cause of the spike was unclear, the scientists said, though a significant portion was likely attributable to cattle and rice farming, as well as the gas escaping from natural sinks.
"It's certainly a concern to see the rate of growth of methane," said Vincent-Henri Peuch, head of the Copernicus Atmosphere Monitoring Service.