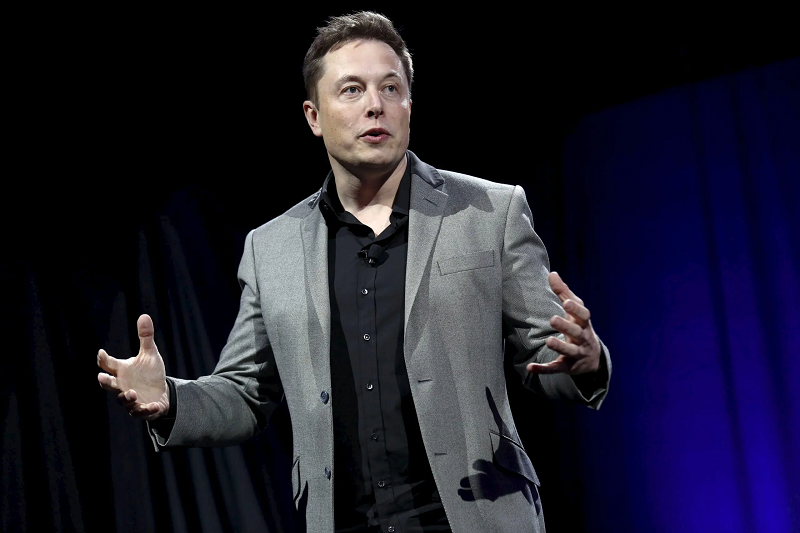 elon musk 10 interviews that show how crazy and intelligent the billionaire is
Elon Musk: 10 interviews that show how crazy and intelligent the billionaire is
Elon Musk is one of the most socially 'available' billionaires – the most active CEOs on social media. His one statement can fluctuate the share price of Tesla, that is his presence. But how did he end up at this position? So successful and wealthy.
Twitter handle @AlexAndBooks_ has compiled a list of interviews of the Tesla CEO that highlight his brilliance. In his words "Elon Musk is worth $250+ BILLION dollars. But how did he become so wealthy and successful? Here are 25 interviews that will help you understand the crazy and genius mind of @elonmusk"
Elon Musk is worth $250+ BILLION dollars.

But how did he become so wealthy and successful?

Here are 25 interviews that will help you understand the crazy and genius mind of @elonmusk:

— Alex & Books 📚 (@AlexAndBooks_) April 22, 2022
1. An interview with Chris Anderson, @TEDchris, at Texas located Gigafactory, Elon Musk highlights how he believes in future that others seem 'impossible', what Musk believes to be "excited about". His brilliance is evident in fact he shares his thoughts about climate change – "As long as we are not complacent, as long as we have a high sense of urgency about moving towards sustainable energy economy, then I think things will be fine."
2. In another interview with TED head, Chris Anderson, Elon Musk talks about Twitter and Tesla. Musk shares his views that Twitter must follow rules of the country and "opening the algorithm" that clarifies how particular tweets on platform are promoted while others are demoted".
3. In an interview with @welt, Elon Musk tells how birthrate might be the biggest threat to our future. He dismisses Russia's threat of stopping rocket engines delivery to SpaceX, saying we "manufacture our own and don't rely on any Russian component". He adds that he will certainly take actions that he believes would be good for humanity.
Explaining his fascination for books, war and history Musk shares his favorite book Storm of Steel by Ernst Junger, and its impact on him.
4. Interview with @live_munro, Musk shares his aspirations as he talks about SpaceX and Tesla. Musk talks in detail about minute detailing about Tesla, ensuring safety of passengers while providing best experience.
5. @karaswisher talks to Elon Musk in detail about China and cryptocurrency. Musk explains how China "doesn't like" cryptocurrency, a reason of which might be electricity generation issues in the country. The fact that crypto takes away power away from government might actually be driving Beijing away from the new digital money.
Musk starts on a funny note with @lexfridman as he talks in detail about SpaceX and Mars. The ease with which he talks about scientific and technical details about the rocket operations highlights the brilliance that comes naturally with Elon Musk.
Sitting down with CEO and creative heads of @TheBabylonBee, Elon Musk shares how difficult it is to get things down in California due to regulations, laws and taxes. Talking about politics, Musk talks how SNL has become more of a social lecture than comedy, while not mocking left. He also talks about taxing the rich community in US, Metaverse and which superhero he would like to be.
Interview with @MKBHD in Tesla factory, Elon Musk talks about how he spends time through the factory making decisions. He explains how he ensures to make Tesla compelling to the customers.
@FutureJurvetson talks to Elon Musk about his vision for the future at Stanford. He shares his expectations from today's generation who will be responsible for some incredible breakthroughs in future.
@sarahcuda talks to Elon Musk about Tesla and SpaceX and how he worked on some unprecedented industries.
The interviews are just an example of how broad brilliance of Elon Musk is and how crazy genius his mind is to bring him to the present position. His success and wealth is well accounted for by his widespread knowledge on plethora of topics, his vision and plans for the future.