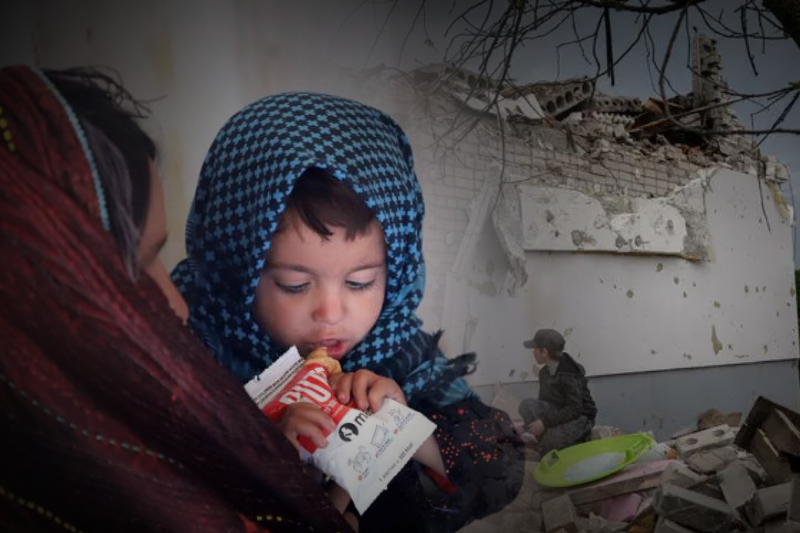 un warns of hell situation due to global food crisis amid continued ukraine war
UN warns of "hell" situation due to global food crisis amid continued Ukraine war
Head of the United Nations' food aid agency WFP (World Food Programme) has warned that dozens of countries are at a risk of mass protests, riots and political violence as food prices continue to surge globally amid continuing Ukraine war.
David Beasley, director of the UN World Food Programme (WFP), said from Ethiopian capital Addis Ababa on Thursday that the world is witnessing "frightening" shortages of food and essentials that could further destabilize already vulnerable countries that are highly dependent on exports of wheat from Ukraine and Russia.
"Even before the Ukraine crisis, we were facing an unprecedented global food crisis because of Covid and fuel price increases," said Beasley. "Then, we thought it couldn't get any worse, but this war has been devastating."
Ukraine a food lifeline for many countries
Ukraine is a big exporter of food, growing to feed about 400 million people every year. It produces 42 per cent of the world's sunflower oil, 16 per cent of its maize and 9 per cent of its wheat.
Talking about vulnerable nations, Somalia depends on Ukraine and Russia for all of its wheat imports. Also, Egypt gets 80 per cent of its grain from these two nations currently at war.
WFP also sources 40 per cent of its wheat for emergency programmes from Ukraine. The war in Ukraine has complicated global food needs and pushed it to an unprecedented level of food crisis, which is expected to further rise to "hell level" if the Ukraine war continues.
Beasley noted that the number of people globally suffering from "chronic hunger" had risen from 650 million to 810 million in the last five years – a situation led by increase in fuel and fertilizer prices, Covid-19 pandemic and Ukraine war. "The economic factors we have today are much worse than those we saw 15 years ago," he said, adding that if the crisis was not addressed, it would result in "famine, destabilisation of nations and mass migration".
"We are already seeing riots in Sri Lanka and protests in Tunisia, Pakistan and Peru, and we've had destabilisation take place in places like Burkina Faso, Mali, Chad," said Beasley. "This is only a sign of things to come."