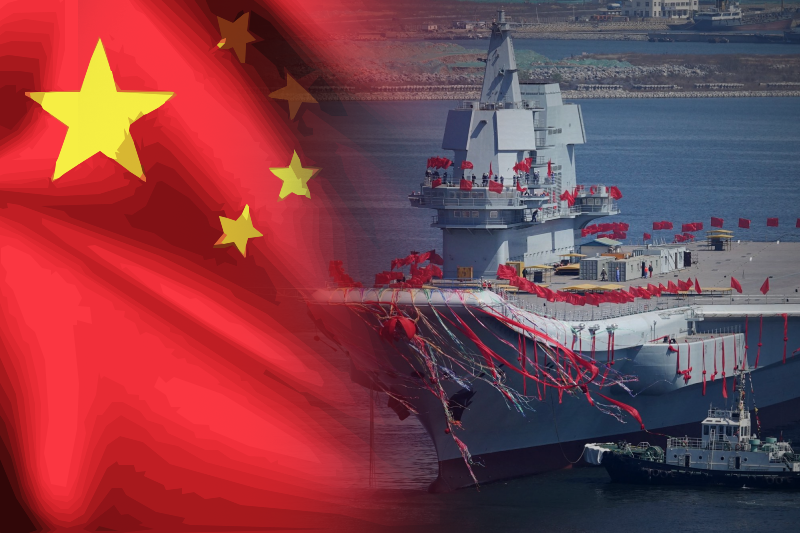 china launches fujian its third high tech aircraft carrier
China launches 'Fujian', its third high-tech aircraft carrier
Beijing on Friday, launched a new-generation aircraft carrier. It is the first such ship that has been designed as well as built in China. This milestone achievement is big for China as it works on expanding the range, reach and power of its navy.
"The Type 003 carrier christened Fujian left its drydock at a shipyard outside Shanghai in the morning and tied up at a nearby pier," state media reports said. Fujian, the new aircraft carrier, is China's first designed and built catapult aircraft carrier, as reported by state-run news agency Xinhua.
"Its catapult-assisted launch system major upgrade from the less advanced ski jump-style system used on the Liaoning and the Shandong, its two predecessors," according to the Center for Strategic and International Studies (CSIS), a Washington-based think tank.
Fujian is also equipped with 'blocking devices' as well as a full-load displacement of over 80,000 tons. Xinhua also reported that the ship after its launch will carry out navigation and mooring tests.
A significant step towards China's bolstered navy
Matthew Funaiole, senior fellow at the CSIS's China Project, told CNN that the new ship is Chinese military's "first foray into a modern aircraft carrier."
"This is a pretty significant step forward," he said. "They've really committed to building out a carrier program, and they continue to push the boundaries of what they're able to do."
Satellite imagery captured by Planet Labs PBC and analyzed by The Associated Press showed the carrier in a fully flooded drydock at the Jiangnan Shipyard, near Shanghai, just before its launch, draped with red bunting. "This is an important milestone for China's military-industrial complex," said Ridzwan Rahmat, a Singapore-based analyst with the defense intelligence company Janes. "This shows that Chinese engineers are now able to indigenously manufacture the full suite of surface combatants associated with modern naval warfare, including corvettes, frigates, destroyers, amphibious assault ships, and now an aircraft carrier," he said.
"Blue Water" force
China's People's Liberation Army Navy, or PLAN, has been working on modernizing for over a decade towards becoming a "blue water" force — which is capable of operating globally instead of being restricted to around Chinese mainland.
At present, the PLAN has about 355 ships, including submarines. U.S. estimates this force will grow to have 420 ships by 2025 and 460 ships by 2030.