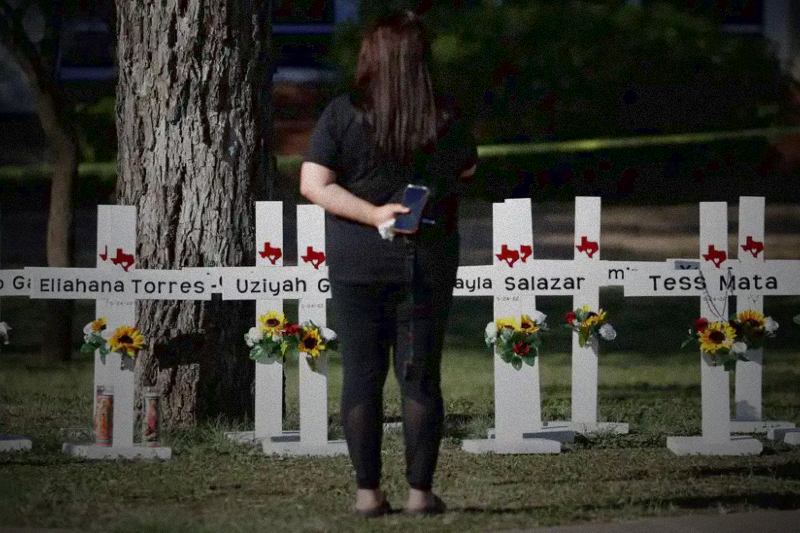 gun control list of recent mass shooting in us that stress criticality to bring in gun reform
Gun Control: List of recent mass shooting in US that stress criticality to bring in gun reform
Standing at the cusp of humanitarian crisis of another tangent, United States of America is struggling as people of all ages face new dangers amid rising cases of mass shootings. In just past couple of months the country has witnessed some high profile gun shootings – in schools, churches and supermarkets – that sometimes trigger people of color and sometimes just in a fit of rage.
Thursday's event of shooting in Alabama is the most recent mass shooting in the US.
Here are some notable events of gun violence in recent weeks that rocked the country. This reiterates the criticality of situation enough to push Congress for passing gun reforms.
Vestavia Hills, Alabama
On Thursday evening, 2 people were killed and another hospitalized in shooting at St. Stephen's Episcopal Church in a Birmingham suburb.
Duncanville, Texas
Police shot down a man who fired gunshots on Monday at a Dallas-area gymnasium where about 150 children were attending a day camp.
Chattanooga, Tennessee
In a shooting on June 5 in front of a restaurant, three people were killed and 14 injured.
Philadelphia
Three people were killed and 11 were injured on June 4 when a fistfight on a busy block in Philadelphia during a melee was followed by random gunfire.
Dayton, Ohio
A jail inmate who was being treated at a hospital, shot and killed a security guard June 1. He then pointed the weapon at others before killing himself in a parking lot.
Tulsa, Oklahoma
A man killed his surgeon and three other people on June 1 at a medical office June 1. He then killed himself as police arrived.
Keep Reading
Uvalde, Texas
An 18-year-old gunman monstrously killed 19 children and two adults at Robb Elementary School in Uvalde on May 24. This in the deadliest school shooting in the country in nearly a decade.
Chicago
A shooting led to killing of two people and injuring seven others on May 19 near the Magnificent Mile shopping district.
Laguna Woods, California
One killed and five others were injured on May 15 after a man started shooting at Taiwanese parishioners in Southern California. Authorities claimed gunman was motivated by his hatred for Taiwan.
Buffalo, New York
A white armed man, on May 14, opened fire at a supermarket in a mainly Black neighbourhood. 10 people were killed and several other injured.