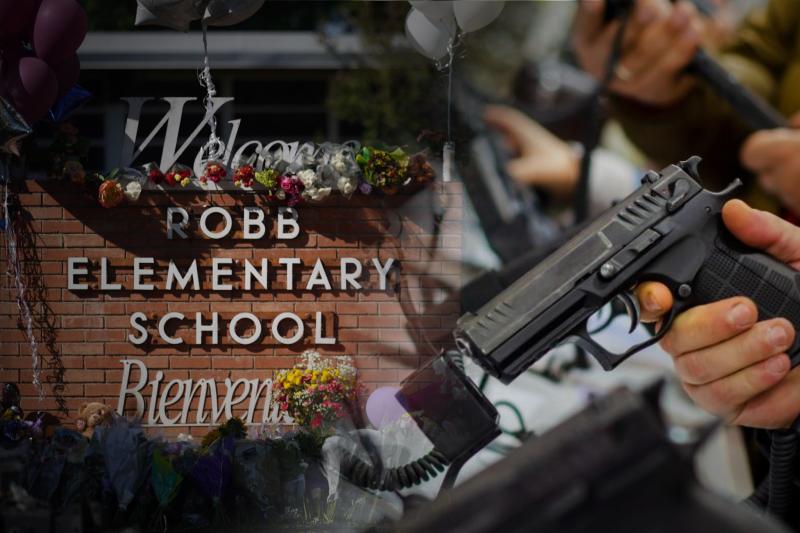 uvalde shooting gun control bill passed in us house but destined to collapse in senate
Uvalde shooting: Gun control bill passed in US House, but destined to collapse in Senate
The US House of Representatives has successfully voted through a series of measures aimed to bring in regulation of the sale of guns, but these are set for a failure in the Senate. These new measures would ban sales of semiautomatic weapons to all the people under age of 21 years and also will ban large-capacity magazines.
But with presence of Republican opposition in the Senate, bill has little chance of transforming into a law, even though the country is facing a renewed call for gun control need in wake of series of shootings in the country, with Uvalde school shooting in May becoming the last straw in stack.
Emotional testimony by Uvalde survivors before vote
Before the vote in House, survivors of the Uvalde elementary school shooting gave emotional testimony to present lawmakers, creating a tearful scenario in the House.
One 11-year-old girl said in pre-recorded testimony, that she had "smeared her classmate's blood" on herself to play dead, and also graphically described when the gunman shot her teacher in the head.
What would the bill bring in?
In the House of Representatives, Wednesday's package of legislation was called the "Protecting Our Kids Act" by lawmakers. It passed by 223-204 votes with just five Republicans supporting the bill, joining the Democrats to pass the bill.
In addition to imposing tighter controls around the sale of guns, the bill will also introduce a scheme that would allow "local government to compensate individuals who surrender high capacity magazine and strengthen existing regulations on bump stocks and untraceable ghost guns".
"America has lost more children from gun violence than any other cause. Does that embarrass you?" House Speaker Nancy Pelosi said during a debate on the bill. "To think that in our country, more children have died from gun violence than any other cause? These stories are tragically all too common in America today."
But the bill cannot transform into legislation unless passed in Senate. Bipartisan negotiations are underway in the Senate on more moderate measures, which could attract support of enough Republicans to pass the threshold of 60 votes in the chamber.