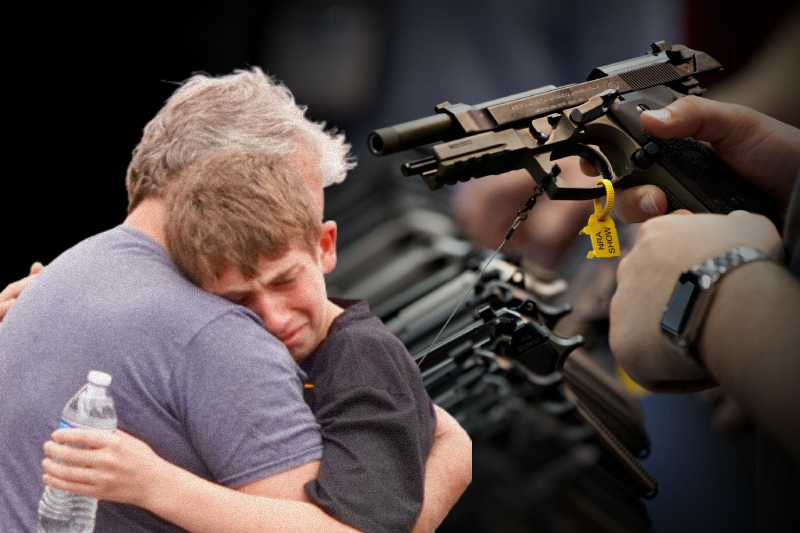 gun violence indifferent nra set for a big show days after texas school shooting
Gun Violence: 'Indifferent' NRA set for a big show days after Texas school shooting
NRA, America's powerful gun rights lobbying group, is all set to stage a big gun show in Houston on Friday, evidently showing its indifference after a deadly school shooting in Texas killed 19 children. As the country mourns deadliest mass school shooting in history of Texas, Republicans among others are heading to the NRA (National Rifle Association) annual meet. The people are hurt, angry and demand answers from lawmakers who refuse to take real action and just offer condolences.
The big names, including former President Donald Trump and other GOP members who are also NRA patrons are gathering for Friday's meeting on Houston to primarily "deflect any blame" for deadly shooting that killed 19 children and 2 teachers at Uvalde's elementary school in Texas.
Related Posts
Anti-NRA protests expected
The three-day event for firearms marketing and advocacy is scheduled to witness address from Donald Trump and other leading Republicans. As country demands gun violence laws and action for years now, it is expected that protesters are going to stage demonstrations against the event.
"These people are coming into our community. The city of Houston needs to kick them out," said Ashton P Woods, an activist and founder of Black Lives Matter Houston. "We have to be just as tough about these things as they are." Woods is helping to organize protests planned outside George R Brown Convention Center where NRA members are going to visit the firearms exhibit and attend the speeches.
"Whether it be death by suicide, death by cop, death by mass shooter, we need to control the access people have to deadly weapons," Woods said. "These things are interconnected."
NRA and the event
NRA is the most powerful gun rights lobbying group in United States with GOP leaders as its members. The influential lobbying group in US politics had spent about $5 million in 2021 to pressurize lawmakers to "oppose measures like universal background checks for gun sales and bans on powerful assault weapons". The event in Houston is expected to be attended by at least 55,000 NRA members.