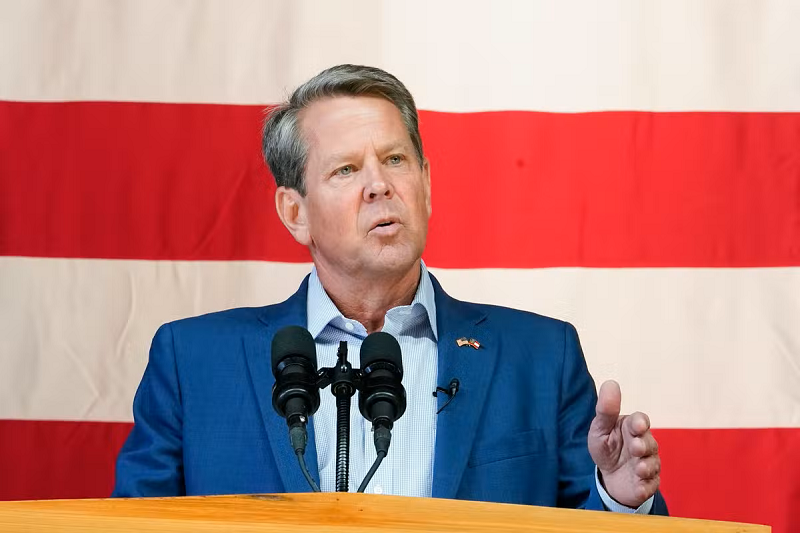 tuesdays republican primaries go against trumps hopes
Tuesday's Republican primaries go against Trump's hopes
Georgia's Republicans delivered a beat-down to ex-US President Donald Trump on Tuesday. They rejected his picks for state office across the board. Governor Brian Kemp and attorney general Chris Carr grabbed more than 73% of the primary vote. Trump's bete noire, Brad Raffensperger, and Georgia's secretary of the state escaped a runoff as he cleared the 50% mark.
Also Read: Top 5 Foreign Policy Stories To Watch In 2022
The trio, in the aftermath of the 2020 election, refused to "find" 11,780 votes for Trump.
They defended the verdict of Georgia's voters, accepted Biden's win, and earned Trump's wrath.
They reminded Trump that he was just an influential bystander to the goings and comings in the Peach State.
It is pertinent to state that their collective humiliation of the 45th president is now complete. A Georgia grand jury continues adding insult to injury by weighing whether to indict Trump for his ham-handed effort to influence the election.
Related Posts
For the record, Tuesday was not a total wipeout for the former US President. He could point to wins among a motley crew that he usually calls his very own.
Herschel Walker got the Republican nod for Georgia's senator. A University of Georgia football star, Walker, possesses a record of alleged domestic abuse and violence.
Also Read: Top 5 Richest Persons In The Philippines
However, his friendship with Trump spans decades. Walker played football for the New Jersey Generals, Donald Trump's team in the short-lived USFL. Walker, on the campaign trail, claimed he had never heard Trump term the 2020 election as stolen.
Likewise, Representative Marjorie Taylor Greene sailed to renomination in northwest Georgia. Whatever consternation the hyper-performative high-priestess of Maga-hood may cause nationally, it was not discernible in her home district, and she notched nearly 70% of the vote.