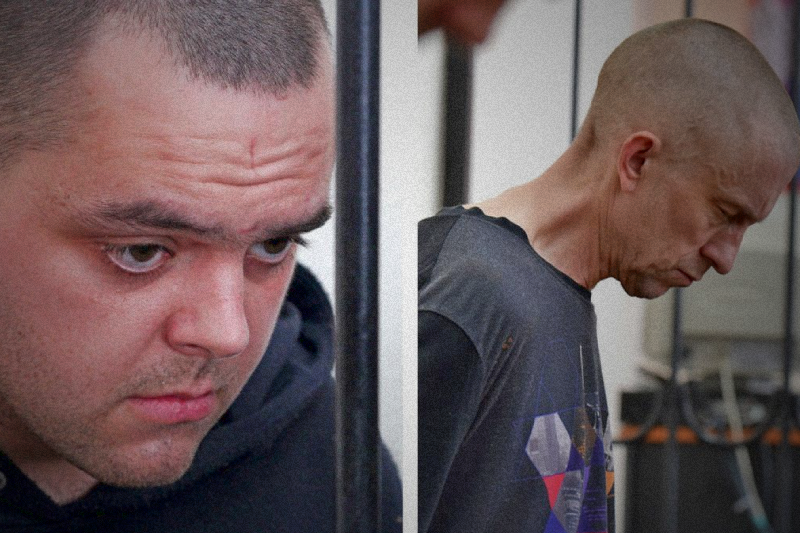 show trial in russia occupied ukraine 2 britons and 1 moroccan citizen given death sentence
"Show trial" in Russia occupied Ukraine: 2 Britons and 1 Moroccan citizen given death sentence
Two British men and one Moroccan citizen were captured by the Russian army while fighting in the Ukrainian army in Mariupol. They have been sentenced to death by pro-Russia officials after processes that extended through a day, in a process which has been described as a "disgusting Soviet-era show trial".
The captured Britons and Moroccan
A court in Russian-controlled east of Ukraine has convicted 28-year-old Aiden Aslin, from Newark, 48-year-old Shaun Pinner, from Watford, and Saaudun Brahim on charges of "terrorism". Those present to witness the "show trial" said the process was planned with intentions to imitate the war crimes trials of Russian soldiers that are taking place in Kyiv.
Keep Reading
Both Britons have informed that they were serving in the Ukrainian marines. This makes them active-duty soldiers who must be protected under the Geneva conventions on prisoners of war. But Russian state media has pictures them as mercenaries, with the court having convicted them on charge of "being a mercenary".
Strong condemnation of the trial
The ruling has met with strong condemnation from top officials in the UK. "I utterly condemn the sentencing of Aiden Aslin and Shaun Pinner held by Russian proxies in eastern Ukraine," said the UK foreign secretary, Liz Truss. "They are prisoners of war. This is a sham judgment with absolutely no legitimacy … my thoughts are with the families. We continue to do everything we can to support them."
The trial
On Wednesday, the Russian state-run news agency RIA Novosti had shared footage of the men who pleaded "guilty" to the charges including "terrorism, committing a crime as part of a criminal group, and forcible seizure of power or forcible retention of power". The pro-Russian officials have claimed that their actions had "led to the deaths and injury of civilians, as well as damage to civilian and social infrastructure".
Kristyan Benedict, Amnesty International UK's crisis response manager, said, "This so-called trial always had the appearance of a show trial designed to exert pressure on the UK, and these sentences look like they're intended to fire a warning shot to the UK over its support for Ukraine in this brutal war."