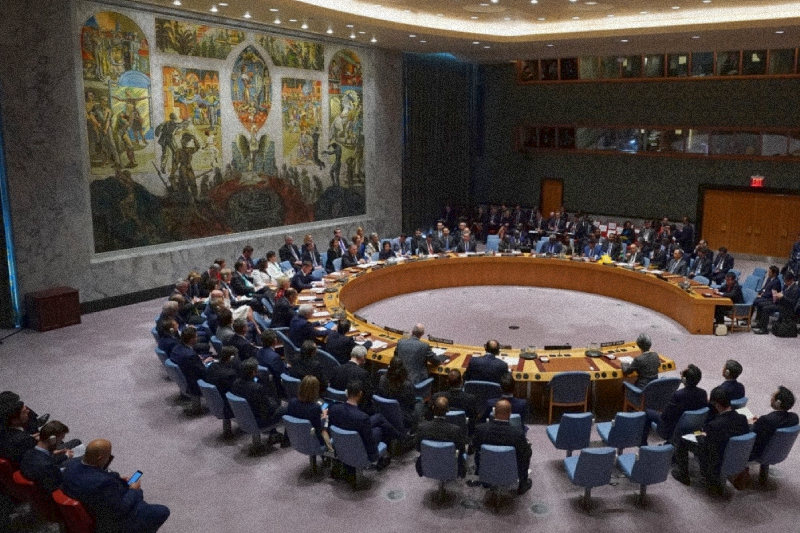 russia china defend their vetoes in uns resolution against north korea
Russia, China defend their vetoes in UN's resolution against North Korea
China and Russia have, on Wednesday, defended their vetoes of a UN resolution strongly backed by the United States which could have led to imposing of stricter new sanctions on North Korea. This was at first of its kind meeting at UN General Assembly. The debate at General Assembly was held under new rules that require the assembly "to examine any veto wielded in the Security Council by one of its five permanent members".
China and Russia, the close allies. echoed their opposition to increased sanctions on North Korea. They also blamed the US for being instrumental in rising tensions on the Korean peninsula. They underlined the urgent requirement of one-to-one dialogue between the Biden administration and North Korea.
The meeting at UN General Assembly
Nearly 70 countries had signed up to speak at the open meeting, a development that was hailed by General Assembly President Abdalla Shahid hailed as a step towards making the UN more accountable as well as efficient. "It is with good reason that it has been coined as 'revolutionary' by several world leaders I have recently met," he said.
Keep Reading
Denmark's U.N. Ambassador Martin Bille Hermann said "the Security Council is entrusted with ensuring international peace and security", and "the use of a veto to prevent the council from discharging its duties is a matter of great concern."
Sanctions on North Korea
UN Security Council had imposed sanctions after North Korea conducted its first nuclear test explosion in 2006. The sanctions were tightened over the years in 10 resolutions in an attempt to rein in North Korea's nuclear and ballistic missile programs, but evidently unsuccessful.
On Sunday, North Korea had fired eight short-range missiles into the sea. This was the Asian country's 18th round of missile tests in 2022 alone, that included its first launches of intercontinental ballistic missiles in about five years. U.S. deputy ambassador Jeffrey DeLaurentis told the assembly that record number of launches have been conducted as North Korea "is finalizing preparations for a potential seventh nuclear test."
China and Russia defending vetoes
China's U.N. Ambassador Zhang Jun addressed diplomats and accused the US of "ignoring positive steps taken by the DPRK (Democratic People's Republic of Korea) and returning to its old path of chanting empty slogans for dialogue and increasing sanctions against the DPRK."
Russia's deputy U.N. ambassador Anna Evstigneeva said, "Anyone who is seriously addressing the North Korean problem has long understood that it's futile to expect Pyongyang to unconditionally disarm under the threat of a spiral of sanctions."