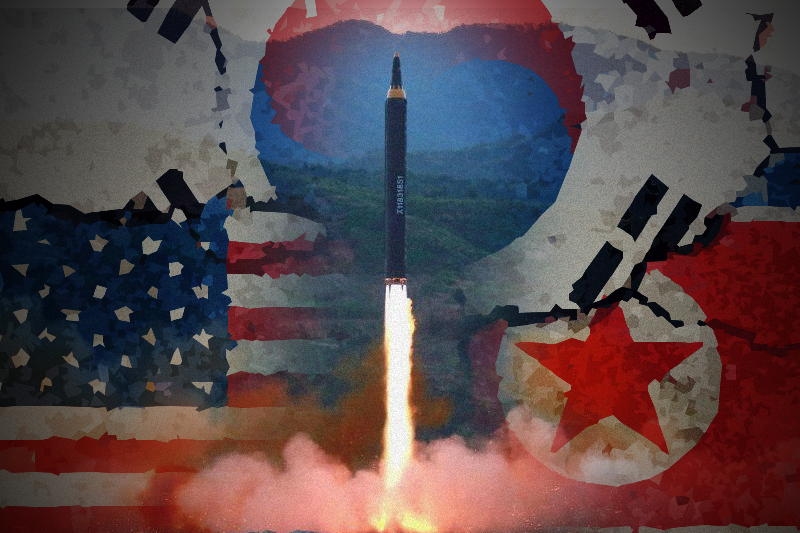 show of force to north korea us south korea fire 8 missiles into sea
Show of force to North Korea: US & South Korea fire 8 missiles into sea
Eight surface to surface missiles were launched into sea by South Korea and United States in early hours of Monday. In a tit-for-tat launch, the allies thereby responded to North Korea's ballistic missile launch, also of the same number, just a day before, confirmed an official of defence ministry of South Korea.
The Monday's launch was a demonstration of South Korea's "capability and readiness to carry out precision strikes" against its staunch foe North Korea, said the South Korean military according to Yonhap news agency.
Standing strong against North Korea's rising aggression
Seoul and Washington have joined hands against rising aggression of North Korea. President of South Korea, Yoon Suk-yeol, has vowed to stand strong and take a harsher line of action against North Korea. At last month's summit in Seoul, he agreed with Joe Biden, his American counterpart, to upgrade and bolster joint military drills and their pre-emptive stand, including the deployment of more robust US weaponry.
On Monday, President Yoon said North Korea's nuclear and ballistic missile programmes have reached a stage where they "threatened regional and world peace". He also promised a "firm and stern response" to any provocations by the North in future.
Related Post
The missiles launch
"The militaries of South Korea and the US fired eight missiles over a period of about 10 minutes starting at 4.45am," said Yonhap news agency.
US Forces Korea said that the exercise involved one US army missile and seven South Korean army missiles. It added that alliance of the two countries "remains committed to peace and prosperity on the Korean peninsula and throughout the Indo-Pacific. The US commitment to the defence of [South Korea] remains ironclad."
North Korea, on Sunday, had fired eight short-range ballistic missiles towards the sea off its east coast. This was timed to be a day after US aircraft carrier Ronald Reagan completed three-day long naval exercise with South Korea in the Philippine Sea. This was also their first joint drill since November 2017 that involved a carrier.