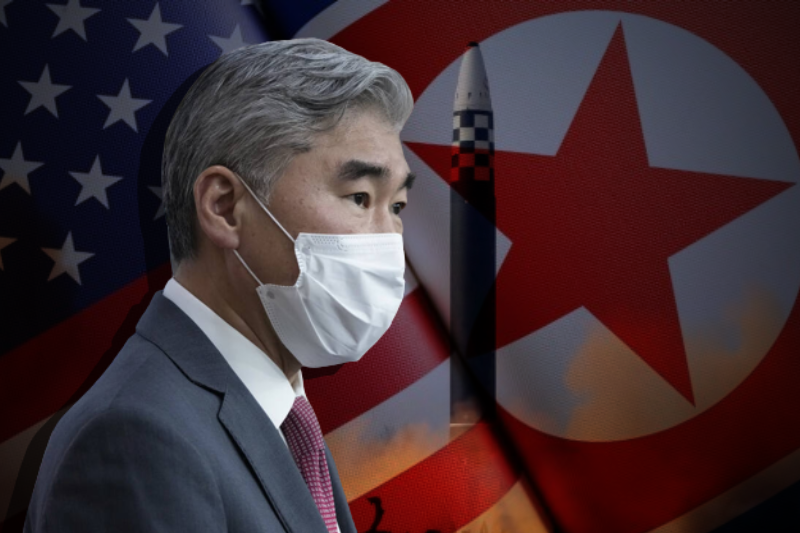 the united states urges north korea to return to talks after missile tests
The United States Urges North Korea To Return To Talks After Missile Tests
The United States (US) and South Korea agreed to adopt "a strong response" to North Korea's recent spate of missile tests. The U.S. special envoy for North Korea said on Monday that they remain open to dialogue with North Korea.
Sung Kim flew to South Korea on Monday. Sung Kim and his deputy, Jung Pak, met South Korean officials for talks two days after North Korea conducted a new type of missile test. US envoy Kim said, "We agreed on the need for a strong response to the destabilising behaviour we have seen from North Korea."
South Korean nuclear envoy Noh Kyu-duk and Kim talked about North Korea. He urged North Korea to return to talks. Kim also said that The US and its allies "have not closed the door on diplomacy" with North Korea. However, North Korea has so far rejected Kim's outreach. North Korea said that the United States must drop its hostile policy such as sanctions and military drills before neutral talks can resume.
Kim's arrival in South Korea coincided with the start of a nine-day annual joint military drill by US and South Korean forces.
Related Posts
North Korea had tested its "new-type tactical guided weapon," the 13th missile test of this year. The missile test came a day after North Korea celebrated the 110th birth anniversary of Kim Il Sung, the founder of North Korea. Analysts claim that North Korea wants to advance its weapons arsenal and wrest concessions such as sanctions relief from its rivals. Experts also claim that North Korea may conduct a nuclear test soon.
Last month, an unknown ballistic missile launched by North Korea exploded in mid-air. North Korea has been speeding up its testing activity in 2022. The country aggressively expanded its military capabilities despite limited resources. North Korea tested long-range cruise missiles and short-range ballistic missiles as a part of a record-breaking streak of launches this year.