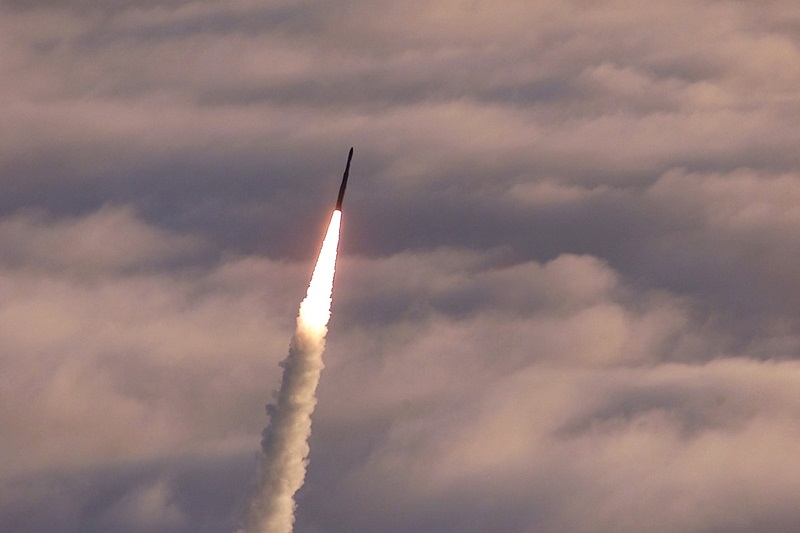 missile defense agency expected to test missile
The United States cancels its ballistic missile test due to Russia's nuclear tensions
America – The United States (US) military has cancelled a test of its Minuteman III intercontinental ballistic missile (ICBM) to eradicate the nuclear tensions with Russia amid the Ukrainian conflict. The US Air Force revealed this news on Friday.
The Pentagon first announced a delay of the test on March 2 after Moscow said it was putting its nuclear forces on high alert. However, it had publicly stated its intent to delay the test after some time. The US Air Force's press desk confirmed the cancellation recently. The desk made this decision to avoid misinterpretation or miscommunication with Russia during its military operation in Ukraine.
Ann Stefanek, the spokesperson for the Air Force, said in a statement, "Our next planned test flight is later this year. The Department is confident in the readiness of the strategic forces of the US."
Earlier, US Senator Jim Inhofe, the top Republican on the Senate Armed Services Committee, expressed disappointment in March at the delay of the test.
Related Posts
The nuclear-capable Minuteman III is a key part of the US military's strategic arsenal. It has a range of 6,000-plus miles (9,660-plus km). Reportedly, it can travel at a speed of approximately 15,000 miles per hour (24,000 kph).
Russian President Vladimir Putin in February ordered his nuclear forces to be put on high alert, citing aggressive statements by NATO leaders and economic sanctions against Moscow. It raised the fear that Russia's invasion of Ukraine could lead to nuclear war.
According to Reuters, Russia and the US have by far the biggest arsenals of nuclear warheads after the Cold War.
More than 3.5 million refugees have now fled Ukraine because of the conflict. In 2021, Russia began deploying big numbers of troops close to Ukraine's borders. Russia invaded Ukraine on February 24, 2022.