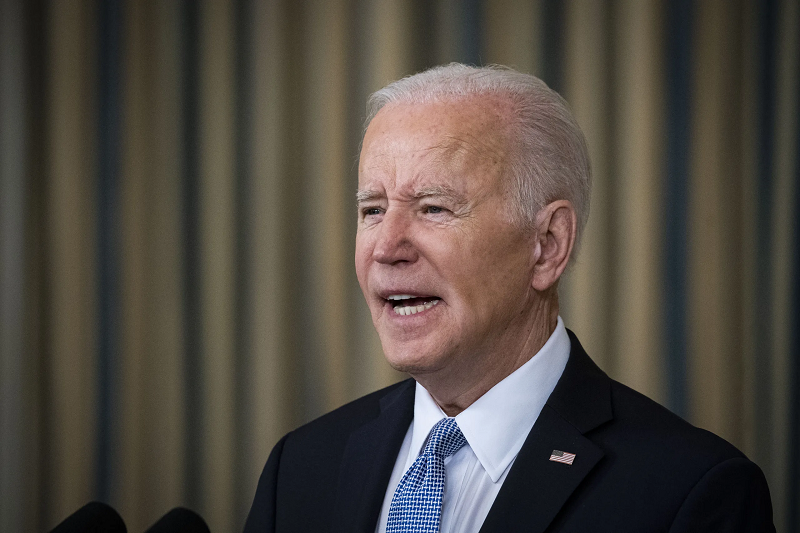 us to match eu wider economic sanctions to cripple russian economy over genocidal acts in ukraine
US To Match EU Wider Economic Sanctions To Cripple Russian Economy Over Genocidal Acts In Ukraine
As Russia continues to move into Ukraine and the world revolts on its wrong doing, the volley of sanctions is on the rise. The United States has now levied a ban on investment in Russia. Further, there is an added ban by the European Union on coal imports from Russia. All this comes after the discovery of civilian murders and other atrocities in Ukrainian towns abandoned by retreating Russian forces.
The respective government plans to continue to increase penalties on Russian financial institutions and state-owned enterprises that will also follow with further sanctions on unspecified Russian officials and their family members, said White House Press Secretary Jen Psaki. 
Further, export controls on technologies used in the Russian defense sector and other key industries will also be expanded under the wider European sanctions. Restrictions on sales of equipment that can be used to liquefy natural gas is also in order. EU also proposes sanctioning more entities, including banks such as VTB Bank PJSC, that have been cut off from the SWIFT global payments messaging system but are not yet fully sanctioned.
Making a formal statement to the media, Ms. Psaki has said, "You can expect that they will target Russian government officials, their family members, Russian-owned financial institutions, also state-owned enterprises. It's a part of the continuation of our efforts to put consequences in place, hold Russian officials accountable." A formal announcement will follow in a few days.
Related Posts
While Russia has been seeking that fossil fuel might be bought off it in the ruble only, its currency feel a lot more as the news over penalties got out. Termed as 'genocide' civilians were murdered and dumped in mass graves or left to rot in the open by retreating Russian forces or even those till they occupied smaller cities and suburbs in Ukraine. As videos have been circulated about the various atrocities committed, the world has been horrified and called for Russia to be tried in court of international law for having committed war crimes. The Kremlin has denied responsibility, claiming without evidence that the Kyiv government staged the incidents. There are also discussions underway to sanction Putin's daughters. The EU Commission von der Leyen is planning to visit the Ukrainian President Volodymyr Zelenskiy who continues to press Europe and US to supply him with more weaponry and urges UN to disband if they cannot excommunicate Russia from the HR Council.