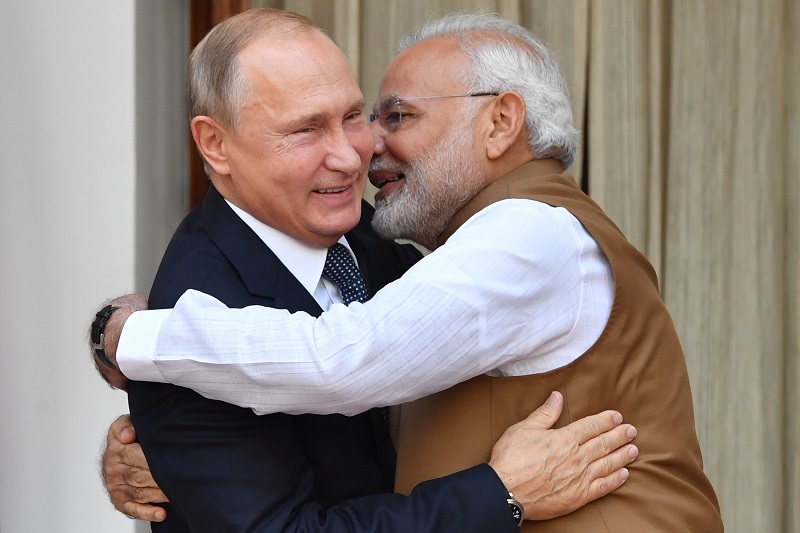 india buys discounted oil from russia ignores british warning to war funding
India Buys Discounted Oil From Russia; Ignores British Warning To War Funding
India is playing a dangerous game with powerful nations like UK and US as it continues to do business with Russia. The Indian foreign ministry agreed to receive the Russian counterpart with much enthusiasm and also arrange for Sergei Lavrov to meet with Indian PM Narendra Modi. Meanwhile, the reception of the UK Foreign Secretary Liz Truss by the Indian external affairs minister Subrahmanyam Jaishankar has been seen as lukewarm, in which he shrugged off her request to not buy discounted oil from Russia following Moscow's invasion of Ukraine.
India continues to enter into energy business with Russia while the country's opposition is also crying out loud against the Centre's repeated increase in prices of diesel and petrol prices. Prices have shot up in various Indian states several times in 10 days.
Truss' visit comes immediately after the Chinese counterpart's surprise visit. Indeed, India is getting a lot of visitors off late. During his two-day visit to India, Lavrov met with S. Jaishankar, minister of External Affairs as well as India's prime minister Narendra Modi, who did not meet Truss.
Related Posts
What the media could see was that while Lavrov arrived in India over the weekend, he received a high level welcome which Ms. Truss did not. Of the many nations of the world that have taken sides in the recent UN General Council vote against Russian invasion of Ukraine, India decided to abstain from any kind of voting. In a firmly sounding message from 10 Downing Street, Ms. Truss exited Indian soil saying that oil and gas revenues were helping to fund Vladimir Putin's war efforts. She has been speaking at a policy exchange economic forum in New Delhi recently. 
She further said: "If Putin was successful, if he was able to have success invading a sovereign nation, what message does that send to other aggressors around the world?" While she did not name India, she praised countries such as Australia, South Korea and Singapore for participating in.