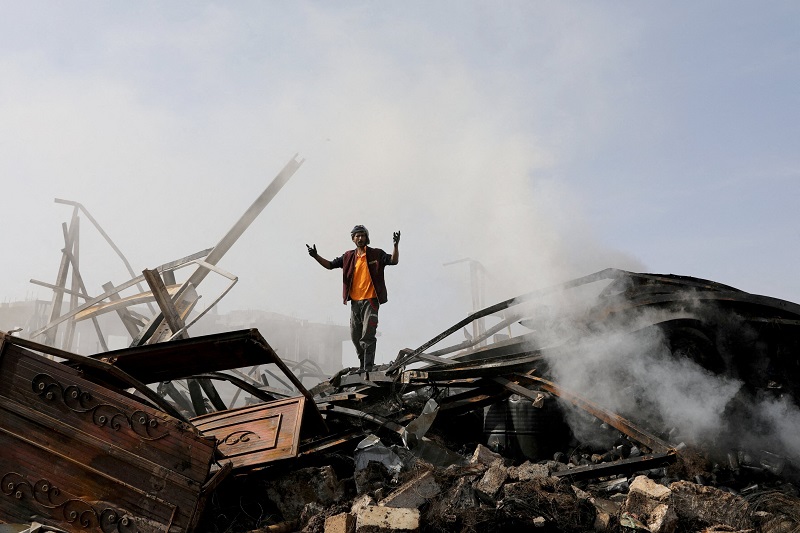 saudi arabia hosts yemen talks without houthi rebels
Saudi Arabia Hosts Yemen Talks Without Houthi Rebels
Saudi Arabia hosted 'talks' about the war in Yemen on Tuesday. However, Yemen's Houthi rebels boycotted the talks because it took place in Saudi Arabia.
The United Nations, diplomats, and others have pushed for another potential ceasefire to mark the holy month of Ramadan, similar to efforts for a truce over the past few years. Ramadan begins this weekend.
The talk was held at Gulf Cooperation Council (GCC) headquarters in Riyadh. Reportedly, the UN wanted to secure an agreement aimed at allowing fuel ships and some flights into Houthi-held areas during Ramadan. The Houthi movement in a statement described the U.N. initiative as positive.
According to Reuters, the plan was drafted by UN special envoy for Yemen, Hans Grundberg. The plan is also backed by the United States and other Western powers.
Related Posts
Reportedly, the ceasefire was aimed at giving the Yemenis a break from violence. According to the sources, the UN wants the Houthis to allow fuel ships to dock at Hodeidah port and a small number of commercial flights to operate from Sanaa airport during Ramadan.
As of March 27, four fuel ships were waiting at Hodeidah port for three months. The UN data revealed the news. The U.N. and the United States since last year have been trying to secure a permanent truce.
According to abc news, the rebels attacked an oil depot in the Saudi city of Jeddah ahead of a Formula One race. They called for the talks to be held in a "neutral" country. The Houthis said that Saudi Arabia cannot be a mediator to hold talks because Riyadh leads a military coalition that has been battling the Houthis for seven years. A Saudi-led coalition has been at war in Yemen since 2015, seeking to restore peace in the country.
Reportedly, the Houthis on Saturday announced a move to suspend cross border attacks and ground offensive operations in Yemen for three days.