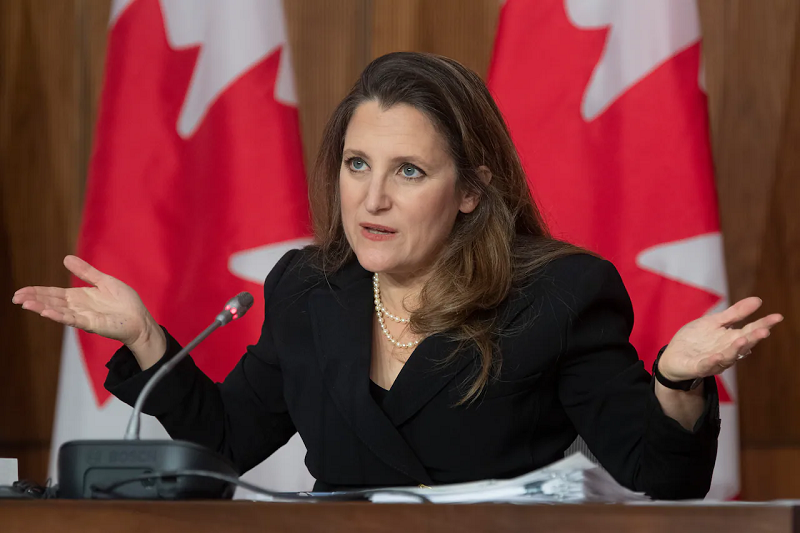 all you need to know about canadas new budget
All you need to know about Canada's new budget
Last updated on April 8th, 2022 at 03:48 am
On Thursday, Canada's Liberal government unveiled its 2022 budget, which PM Justin Trudeau said was "fiscally responsible." He has already pledged billions in new programs and spiked military spending.
Trudeau's Liberals find themselves under immense pressure to pull back from runaway inflation, which is at a 30-year high.
The Canadian economy is said to have fully recovered from the coronavirus pandemic.
Experts say that the ultimate impact of higher spending would depend on the precise policy measures. However, with the economy at full capacity, the clear risk is that an extra stimulus will exacerbate inflationary pressures.
The budget, presented to Parliament by Finance Minister Chrystia Freeland, is divided into three buckets.
"There's a fine space for investing in people. There's a portion set for investing in climate transitions and to sustain the economy of tomorrow. There's also a space for investing in innovation and growth," said the official announcement.
Related Posts
The budget includes C$15 billion ($12 billion) for a fund aimed at attracting investment in new or green technologies and at least C$2 billion to accelerate Canada's processing and production of critical minerals mandatory for the electric vehicle battery supply chain.
Moreover, new long-term spending on a dental program for low-income Canadians also featured in the budget, as it was a key peg in the Liberals' political deal with the opposition New Democrats. The deal was locked to cement Trudeau's power until 2025. His centre-left party has also promised to spend more on the military in the aftermath of Putin's invasion of Ukraine and focus on affordable housing.
It is pertinent to state that Canada's defence department would get up to C$8 billion in new money, the Canadian Broadcasting Corporation said.
The federal government would ban foreigners from purchasing residential properties in Canada for the next two years.