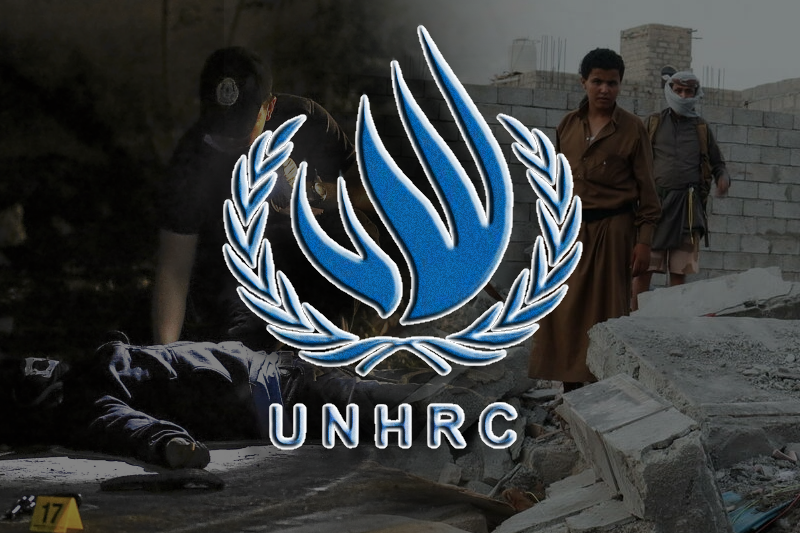 how western powers have failed yemen
How Western powers have failed Yemen
Yemen – Members of the United Nations Human Rights Council (UNHRC) have voted against a resolution that was led by the Netherlands advocating two years extension being given to independent investigators, known as the Group of Eminent Experts (GEE), to monitor war crimes and atrocities in Yemen. In what is a callous defeat to Western powers who pursued for monitoring war crimes investigations ongoing in Yemen, the UNHRC will move to shut down the mission in a war-torn nation. This also marks the first time a resolution was defeated in the 15 years history of the council.
The seven years-long conflicts has been ongoing in Yemen that has witnessed Saudi-led coalition standing against Houthi rebels backed by Iran. Independent investigators in the country have said that the past year has seen war crimes at the hands of both sides, stressing the havoc wrecked on the Yemeni citizens. The activists report over 100,000 people been killed and at least 4 million displaced.
Calling the resolution rejection a big setback to UNHRC's attempts to keep peace and tackle war crimes in Yemen, Dutch Ambassador Peter Bekker said, "I cannot help but feel that this council has failed the people of Yemen." He added, "With this vote, the council has effectively ended its reporting mandate; it has cut this lifeline of the Yemeni people to the international community."
Related Posts
But the accountability to Yemen people is indispensable, believes UN secretary-general, António Guterres. "We will continue to press for accountability in Yemen, a place … in which civilians have seen repeated crimes committed against them," said spokesman Stephane Dujarric.
Katharine Stasch, Germany's ambassador to the UN in Geneva, addressed the council, "While we acknowledge the [Saudi-led] coalition's efforts to investigate civilian casualty claims through the joint incidents assessment team, we are convinced that it is indispensable to have an UN-mandated international, independent mechanism working towards accountability for the Yemeni people."
The resolution by Western nations was strongly opposed by Saudi Arabia, which leads the coalition in Yemen. Bahrain, a Saudi ally, along with Russia and 19 other nations voted against the Netherlands-led resolution. Eighteen nations, including Britain, France and Germany, voted in support of the resolution.