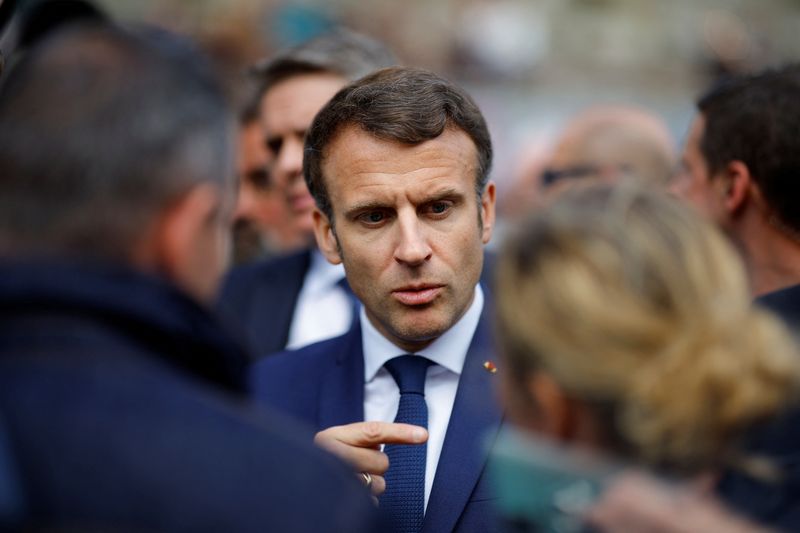 french election poll le pen gains ground against macron
French election poll: Le Pen gains ground against Macron
French President Emmanuel Macron would eventually beat Marine Le Pen in the country's presidential election slated for later this month, showed an Ipsos Sopra Steria Cevipof poll.
The survey was published in the Le Monde newspaper on Wednesday.
According to the poll, Le Pen had gained ground in recent weeks.
The poll showed Macron leading in the first round of votes on April 10 — 26.5% versus 21.5% for Le Pen in second place. In the last poll conducted on March 24, Macron was at 28% and Le Pen at 17.5%.
Macron would beat Le Pen in the second-round runoff by 54% to 46%, said the survey.
French far-right candidate, Marine Le Pen's presidential campaign has gained momentum lately. On Monday, she notched the highest ever score, capturing 48.5% of voter intentions.
Related Posts
According to experts, this is the first time that the finalists have come so close to each other, with Macron's lead still between 53-47%.
Monday's Harris Interactive poll showed Macron as the likely winner.
However, his lead has shrunk substantially because he entered the campaign late, distracted by the Ukraine crisis. Macron has focused on unpopular economic reforms, including increasing the retirement age, unsettling his camp.
Less than one week before the first election faceoff, Le Pen's focus on the decreasing purchasing power of middle- and lower-income voters seems to have paid off. Her ratings have improved for both the first round and the April 24 faceoff.
Earlier on Monday, a survey by OpinionWay and Kéa Partners also forecast a narrowing 53%-47% victory for Macron.
In 2017, Macron won the runoff vote against Marine Le Pen with 66%.
French markets have jolted as new polls show the far-right candidate closing the gap with the incumbent ahead of the country's presidential election.
Le Pen, leader of the National Rally party, is in her strongest polling position yet.