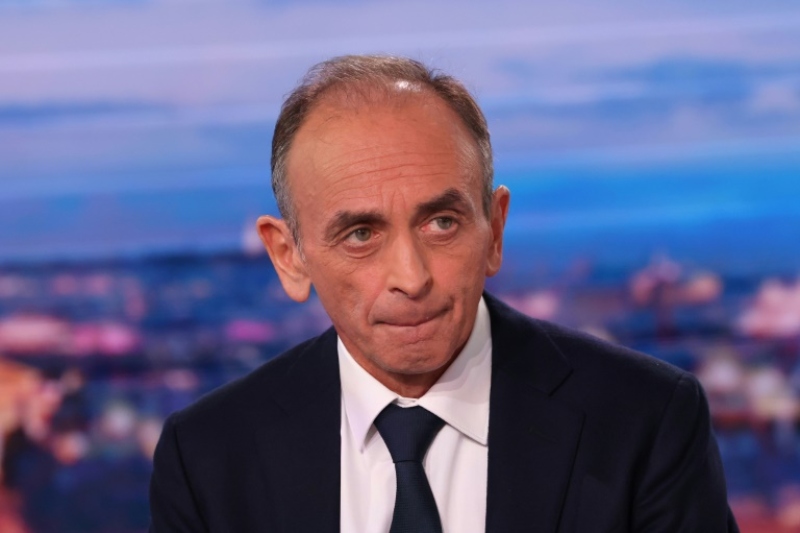 eric zemmour
French far-right launches presidential bid
France
On Sunday, France's far-right presidential candidate, Eric Zemmour, formally launched his campaign to unseat centrist President Emmanuel Macron.
However, Zemmour's first rally was marked by fanfare, and fighting as violent scenes took centre stage.
As he made his entrance, a person from the crowd lunged at him and forced the 63-year-old into a headlock before being pushed away by police. Zemmour was later reported to have sustained light injuries.
The television commentator held his launch event at an exhibition centre in Villepinte. Thousands cheered every sentence of reducing immigration and booed his references to Macron.
His launch event comes a few days after he declared his candidacy in a video voicing his anti-Islam and anti-migrant views.
"My win will be the start of getting back the most beautiful country across the world. The stakes are huge," Zemmour told the crowd.
Experts considered the rally an opportunity for Zemmour to regain momentum after polls showed his support falling over the last month. He maintained suspense about his intentions.
Related Posts
Polls show that voters believe Marine Le Pen, who leads the far-right National Rally party, would make for a more competent leader than Zemmour.
Participants from the group SOS Racisme — an NGO which describes themselves as anti-racist — organized the protest.
They wore T-shirts with "No to racism" written on them.
"We were here for a non-violent protest," a participant said. "People jumped on us and started hitting us."
The organization said they were met with "incredible violence".
Zemmour claimed more than 15,000 people at the rally, although he had previously talked of 12,000. He already has two convictions for hate speech.
He vowed that his election would reduce immigration to zero, dramatically tighten the naturalisation process, and expel asylum seekers and illegal immigrants.